Effectiveness of ASMR as a Tool for Relaxing and Sleeping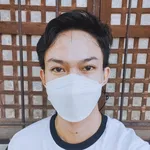 Not so long ago, I was hooked on listening to some autonomous sensory meridian response or ASMR videos on Tiktok and Youtube. It started when I am having a hard time sleeping at night due to stress and continuous lack of sleep.
---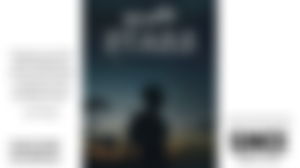 Follow me on:
---
Wazzup, guys! Welcome to my blog where you are going to read about ASMR triggers I like listening to. So ready yourself because we are going to dive deeper in 3,2,1...
Tingles, tingles!
The effectiveness is observed and based on experience, I easily get to sleep when I am hearing a sound of it. It is soothing and I find it really good because it lets me have quality sleep.
I also listen to it in the afternoon after lunch, when we do not have a class. But there are times that I forget to turn it off or to remove the earphone in my ear. Good thing, I just usually put it in one of my ears and under a minimal volume. But still, it is not very much advisable.
Bugs
This is on top of the list because this is really the best trigger for me. It is underrated but once I see a live video on Tiktok doing this trigger, I immediately listen to it. I prefer slow bug searching because there is something in it that once I hear, my mind is really being calmed. I think SassySounds ASMR on Youtube is the one who initiated this trigger. Watch videos on her channel to experience what I am saying.
Slime on mic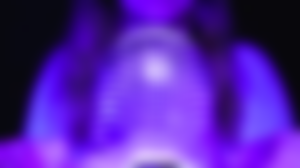 Screenshot via Gentle Whispering ASMR
This sounds like the waves of the ocean when being placed and tapped on the mic. As you close your eyes, you'll hear something that would really let you feel like you are in the middle of the ocean - floating, and hearing the waves. Almost all of the users in Tiktok who do this ASMR trigger are really good.
Shaving cream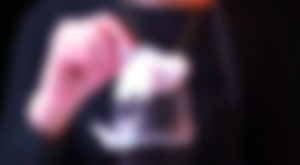 Screenshot via Julie ASMR's channel
The mic is wrapped first with a thin plastic and then the shaving cream is put through it and it is also a great trigger. As the shaving cream is being brushed, it becomes more amazing.
Spraying plus brushing
The water spray as it drops on the mic covered with thin plastic sounds like rain. It really makes me feel calm so I like this trigger too. The soft sound of the rain has always been soothing for me. On the other hand, the brushing of the mic is also a good trigger. It could make me sleep after a few minutes of listening.
Meanwhile, I started watching ASMR as a joke and now I need it almost every other day to watch it to help me sleep.
So that is all, my beloved readers. I just got my booster shot today and I really feel sleepy as I write this one but I can't go into my bed to sleep yet since we still have our Auditing subject a few minutes from now. So if you are having a hard time sleeping and looking for a way that could help you, try listening now to ASMR triggers. See you on my next blog!
---
If you are enjoying, feel free to check these out too:
© 2022 McJulez. All Rights Reserved.