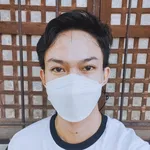 It is now nine thirty - five here in the Philippines while writing down this post. This time, I am writing about productivity - something we all need most especially if we have many things on the list to do!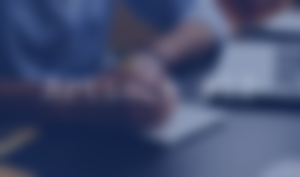 As Steve Jobs, once said:
"Your work is going to fill a large part of your life, and the only way to be truly satisfied is to do what you believe is great work. And the only way to do great work is to love what you do. If you haven't found it yet, keep looking. Don't settle. As with all matters of the heart, you'll know when you find it."
I am sharing this quote with you because when a quote inspires someone who has read it and certainly do it into action then it can become powerful and great.
For sure, all of us want to get more work done in a shorter period of time, and thankfully, the arising of high technology which we are using became a channel to discover useful and great apps that could help us become more productive.
We have been talking a lot about productivity but we haven't given it a meaning yet. So, before we proceed on giving further explanation and words of encouragement to you, let us define it!
The following will give us hints about what productivity is truly about:
It is the effectiveness and the state of having efficient and productive effort.

It can also mean how much someone can get done in a given period of time. The lesser the amount of time spent in something, the more productive it is.

To make it more simple, it is one way of measuring efficiency.
One of the most important steps to living a more productive life is to list all the things you want to accomplish in a given time. It may be helpful to write down these goals for you to have a guide on what task you must first complete and followed by the other tasks. Now, let's move on to the next one.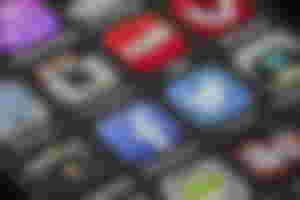 As we know, social media has many things that can give to us. It can be both helpful and destructive. As we move forward each day, we continue to face various types of interference, such as new social media platforms. Due to these factors, it is difficult for some people to concentrate on becoming productive members of society. Now, here comes the topic about the impact of social media on one's productivity.
Although we cannot completely separate ourselves from everything that is happening around us, we can take specific steps to prevent it from distracting us. Our phones are great for keeping in touch with family or entertaining us with music, videos, games, among others but they can be hindrance when we have to do something. It is like it is always tempting us, making us to have a hard time stopping the urge within us to use it.
Sometimes, we end up convincing ourselves that it is just okay and you will just take a few minutes to use it and do what you want in your phone. But then you will be entertained well and tend to forget what you should do instead. Well, sometimes it's too late to realize that thing when the deadline is near and you still have to start the things you should do. Now here comes the favorite of most students - cramming.
In order for us to make ourselves productive and step closer to our goals, we need to work towards this goal, and it is best to turn off the phone until the thing we should do is done. But if you are expecting some important calls or message, at least put it away from your study table or anything.
The things you may do in your phone or in social media can wait. You may do that later. Knowing all the things you need to do first, you might have more fun scrolling on social media after you finish everything you need to finish.
There are also some apps you can use to boost your productivity. The following are some of those useful apps.
SwiftKey for OS, Android, and Windows Phone
That is all for now, guys. I hope that you have a great time reading this article of mine and that it somehow help you and give you an idea on how you could make your day more productive!



All Other Images in this article are Copyright Free Images from Pixabay.
An original content