After A Decade: Songs That Turn 10 This Year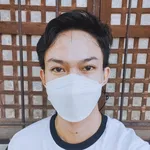 It feels nostalgic to hear songs that have been played for a decade now. It's happy to think that it just felt like it was only yesterday when we first heard these songs. No matter how many years have passed already, good songs will always remain in our hearts and minds forever.
So in this article, I bring you five songs that turned or will turn 10 years old this year. This means that the songs you will see on this list are those that came out in the year 2012.
I came up with the idea of writing this article today when I came across a clip from Tiktok showing the songs that will turn or have turned 10 years old this year.
Payphone
This song was released on April 16, 2012, and the lyrics that really inculcated in my mind are "Still stuck in that time when we called it love. But even the sun sets in paradise." I am actually smiling while writing this one because it is actually one of my childhood favorites, which I still keep listening to.
Call Me Maybe
This song was released on the 20th day of February 2012. "Hey, I just met you, and this is crazy. But here's my number, so call me, maybe." Those are the lyrics I remember the most from this song. I remember hearing it almost every now and then before from various people, in our compound, in school, and everywhere.
Starships
This lively song was released on February 14, 2012, on the day of Valentines. What makes me smile with this song is the lyrics that go this way: "Starships were meant to fly. Hands up and touch the sky." I also remember that it was played after the flag ceremony in school so many times and that it was during the time of having simple exercise.
Gangnam Style
Who would forget this legendary song by Psy that was released on July 15, 2012? The lyrics aren't just the ones that make it excellent. But the dance was so much that even I was hooked. I wouldn't lie because it really makes me dance upon hearing this song before. Until now, I still play it and it makes me smile.
I knew you were trouble.
Taylor Swift is such a great singer, and this song, "I Know You Were Trouble," is such a great song of hers. It was released on November 27, 2012, and that means it will turn 10 this year. "I knew you were trouble when you walked in (oh). So shame on me now. " That part is amazing.
There may be a lot of new songs already, and a lot more to come, but these songs will always have a special place in our hearts. As the days go on, when you feel like you are missing something from the past, just listen to songs like this and feel nostalgic. It feels good to listen to songs that are actually great. Thank you!
---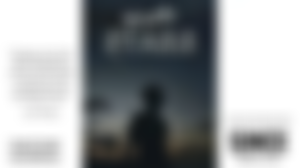 Follow me on:
---
If you are enjoying it, feel free to check these out too:
Template from Canva and other images used are from Unsplash.
© 2022 McJulez. All Rights Reserved.