A Happy Hobby: Beading
Happy beading!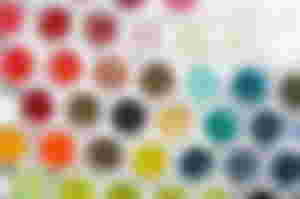 When I was in elementary, I remember making beaded wallets and bags. I was so interested in learning that at a young age, I learned lots of patterns and helped my mother with her small business. Years have passed and lots of changes have rained upon us, not until later this year, my heart once again pumped with the desire to express my creativity and patience in beading.
---
I started to buy beads and the first ones I made are bracelets. 
---
Even though I am a college student, it was surprising that I was able to find time to focus on this hobby which also turned out to be a small business of mine. I can say that nothing beats the satisfaction that I feel knowing I could do the things I love while earning something for a living.
Without further ado, I'm now going to share with you some of the items that I made. These might not be very grand but I made them wholeheartedly and I'm proud of it.
Beaded Necklace or Choker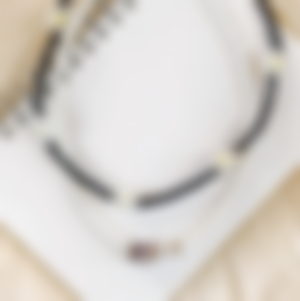 It was fun making these two. Beads are pricey too that's why I'm also careful about overspending. I only buy or invest when I really think I deserve it. For the one with the stones, I really think it came out pretty well and elegant so it's worth it.
Beaded Mask Holders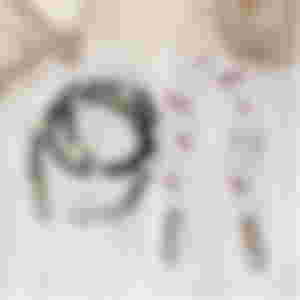 These two are the recent orders I made. On the left is a customized mask lanyard and on the right is a cherry-designed one. I only have a few colors so I am thinking of making something cute with them, however, I also wish to have those other colors such as pastels and earth colors so that I could try my skills in color combination. Nonetheless, I believe that these two are dainty and cute, what would you say?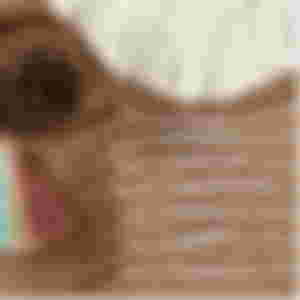 My heart is also full of joy when someone orders customized beaded mask lanyards as their gifts this Christmas. It makes me more inspired in making it knowing that a person will receive it on the celebration of love and hope. 
Beaded Bracelets
When my aunt came to our house and saw my beads, she requested to have these two bracelets. She's a fan of the KPOP group BTS so I made this for her. The design is just minimal and she was really glad that I have purple beads and gold-colored letters because they matched amazingly.
Beaded Rings
Of course, a jewelry collection won't be complete without precious rings. I really liked the cherry designs and I enjoyed making it so I made a ring version which also came out so well. It looks classy and dainty when worn.
Beaded Flower Earrings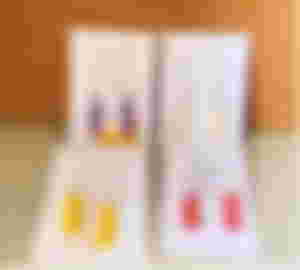 Last on the list is none other than my beaded flower earrings. I kind of struggle in making these but it's really cute. This is the only design for earrings that I have made and hopefully, I could do more.
That's it!
That's the highlight of my beading hobby. All of us needs something where we can vent out our crumpled mind sometimes. I am a hobbyist and it helps me get through the struggles of life and survival.
I'm looking forward to sharing with you my other projects soon! Keep safe and happy holidays!
---
First of all, thanks for reading this. Actually, this was written by my classmate who is really passionate about it. Should you want to see more of her products, you can visit her shop in Shopee here: craftstory.ph
---
---
You can also catch up with my latest articles:
---
You will also find me on:
---