Supposed to be Bride
This is the moment that I've been looking for. The day were I could say that I made the best decision on my life. Before, I thought that there's no chances for me, that I only born to be broken and to be hurt. But now, I prove that I also deserve to be loved. I woke up with a big smile while saying " This is it self, you will marry the guy you've wished for a long time". I always pray to God that I will fell in love again if I think that he is the right one for me. Then Michael came to my life unexpectedly until we became couple and today , we are getting married. Aside from his surname, I'm much glad that I found the man that suits to me well. Hays, I'm ready to be part of his forever.
I checked the time and it is already 6AM and our wedding is 10AM. The make up artist is already here and they will start arranging my hair. Even them notice that I'm so high at the moment. Who would not right? I guess everyone is so excited on their wedding day. I guess every woman dream to marry the man who they love the most. And now,I able to marry the man of my life. I know that I'm not the only one who's so excited for today's event, I guess Michael too. After hours, I already finished preparing and I will be off to the church. I'm with my parents and even them is so happy. They are so teary eyed actually because they never thought that I can still find man for me. I understand them because I'm already experience 11 heartbreaks before Michael came into my life.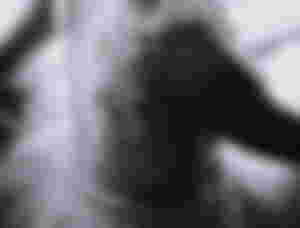 I'm here at the front of the church now. I can't hold my tears. As expected, there is so many people who is waiting for the bride. I walk to the aisle and I saw my man smiling. The song " Beautiful in White" suddenly played while there's a red petals falling from above. I can't move my body, my knees were shaken. I cried to much to the point that I'm not aware that I'm stuck on the middle. Michael go over me and then he asked "Niña, what are you doing here?"It seems that there's a cold water who had been poured on me. Everything was only my imagination. Then I realized that me and Michael is over. We are over the moment he choose his ex over me. We are over but I'm here, still hoping that he would choose me. I don't have a choice but to give a way to the bride. The bride that Michael choose to be his lifetime. For the last time, he looked at me but that look is an ordinary one. I guess he already move on with us. I can also see that he is happy with her. I can't see those smile when he was with me. I don't want to make a scene but I love him. I love him so much to the point that I can bare all those judgement just to see him again.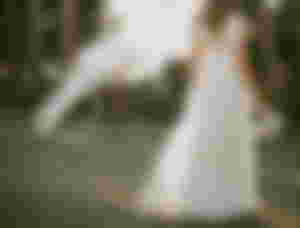 The wedding that I dream for us was really happened but the different thing is I'm not the bride to it. I'm just a guest or should I say that I'm a gatecrasher to their wedding. I'm so fool to fall in love to the person that can't still move on to his past. I'm so wrong when I let myself to be his rebound that time. I thought that he would love me also but definitely not. Because since then, even we are together, he still think and care about Hailey, his ex. And the moment he find a chance to come back with her, he immediately let go of me. Or better to say, he abandoned me without a notice. While he was happy with her, I'm here with a broken pieces. I'm here and can't still move on to the man that I couldn't have.
To my Groom ,

I want to say Congratulations on your wedding. I'm happy that you finally given a chance to be with her again. Don't worry about me because I can overcome this. You know me right? I'm a brave and I'm so expert when it comes to heartbreak. I can handle this and you better watch out because the moment I move on, maybe I can't recognize you haha. I'm so desperate but do me a favor, when we see each other again, can you please ignore me? Don't greet or smile with me and just avoid me because you also know that your smile is my weakness. Honestly, I'm hurting right now but I'm happy for you. Make sure that you will make this second chance of yours worth it. Value your wife and make her feel that she is the most greatest treasure you ever have. Always love he and take care yourself.

-Your supposed to be bride
One thing that I've learned about our love story is " Even you already give your 100% love and your whole self if he doesn't love you at all,it would not be worth it". Try to give love but don't forget to give love to yourself also. Not all love story deserves a happy ending because sometimes the more we push that kind of ending, the more we neglect our own sake. The more that we feel unappreciated and unloved. So sometimes it's better to let go than to hold on especially when you know that you already lost since then. Guard your heart always.
---
Images from Unsplash
Heya crazy dreamers 👋👋 How's your 2-22-22? I hope that everyone is in good health and able to enjoy their " Twosday". They say that today is something special but instead I give you a heartbreak story again hahaha. I'm not broken but I feel like it's so good to write something like this while the rain is falling again. Nevertheless, choose the things/ peoples that makes you happy. Don't let yourself suffer from any pain that you don't deserve at all. All of us deserve to be loved 🤗💚