Looking into My eyes
They say that a person's eyes is the only thing that can't lie to us. If you feel like something lies to you, look at their eyes and suddenly you can see the truth that are you looking for. It says a thousand of words that mouth can't utter. It also a reflection of our souls and true feelings. But you know what? Our eyes is also one of those body parts that we hurt the most. To the fact that they reveal our real feelings ,we can't also prevent our tears to fall. Even we want to stop crying, our eyes can't because of too much burden that our heart carries and our eyes is the only one who can release that pain. Are your eyes is so tired of crying? Are your eyes once wishes to hide your pain so that people can't recognize because the more they know our pain, the more they judge us.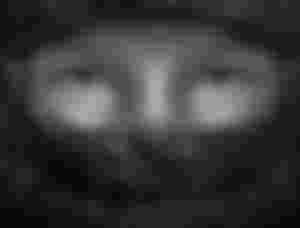 Speaking of judgement, sometimes our eyes can also be a sinner. By looking , we easily judge other to the point that sometimes it became misleading to their true personality. They say that our eyes is the lamp of our body, so we must used it properly. We must attained our eyes to be clear so our body will also cooperate and will be good us instead of used it through instantly judging someone because it can lead to darkness. Remember that the most beautiful eyes is the one who can see the beauty of all.
Our eyes is a great speaker as well. It can used to communicate and interact with someone. I just said, " Mouth can't tell but the eyes does". I admit that when I'm talking to someone especially when he/says something serious, I always look at their eyes to know the truth. I just want to know if his eyes and mouth is compatible to each other. I believe that if we can't say the truth, so we better to keep your mouth shut instead of telling lies just to convince others. All of us deserves the truth and sadly, our eyes is the only one who can reveal this. If you look to someone's eyes, their emotions can also transfer in you. You can also feel the sadness or excitement that he feels. The good thing is even you don't used your mouth, your eyes can do the job. It can give a silent advices that the eyes can also understand.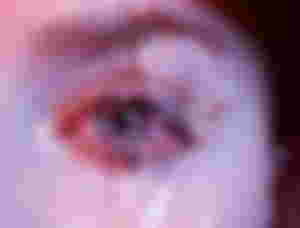 At this moment, I just want to ask you to look into your own eyes. Check what is the emotions that your eyes carry right now. Is it sadness, happiness or disappointment? Are your eyes also smiling or it wanted to cry? I asked you to do this because we are so good to look at other's eyes but we can't afford to look our own. We didn't notice that our eyes also needs our attention because it carries heaviness. I look at the mirror and I can say that my eyes shout for a longer rest. I can't deny that lately, I'm abusing my eyes because of doing activities that need to do using gadgets. But deep inside, I also notice that there's a pain behind those pale eyes that I have. If you look at my eyes, you can feel that I am a sad or maybe a little bit down. My eyes reveal that I'm not okay, no I'm okay but I'm not. I also can't understand myself. It seems that it telling you that this person still not move on about the past. Her eyes were hurting, she's still been hurt. She's still living on the past where everything is still fine and happy. I've tried to move on or maybe to hide this pain but my eyes can't. I thought that my eyes can handle this but what happened now? Why there's a drop of water falling into it? Am I crying? No maybe you are. So you should be also aware on the feelings and the truth that your eyes carry. We must protect our eyes from the painful things we could experience. Don't let your eyes be a room of emptiness and try to look a certain thing that could give smile on your eyes.
---
Hello crazy dreamers 👋👋 How are you today? I hope that you are doing so well. Just like what I've said last week that this week , I will have a consultation to my doctor because I can't sleep properly. I only sleep for 2-3 hours a day and unfortunately I need to do some treatment for it. I would not share the details about it because I don't want you to be stress haha. Hayst, I'm become a crying baby again ahha. But don't worry because I can assure to you that I'm very okay right now. (Tao ako, pagsubok lang to) Have a good night sleep everyone , mahal ko kayo🤗💚