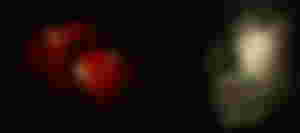 Aneeza was taking a walk down the street then suddenly she heard a voice calling
"Hey! Young lady " she's still in doubt if she's the one or not, she eventually looked back to clear her doubt. She saw a young and handsome guy waving at her to stop, she feels so reluctant to stop, but she stopped waiting for the guy to come closer.
" Please can I talk to you?, I'm Henry by name "
Aneeza: I'm Aneeza
Guy: wow! Such lovely name for a beautiful lady like you, hmmm....my sight caught you as you're taking a stroll, and I decided to...to..to... (Aneeze cut him)
Aneeza: oh Young man I'm in haste, please how I help you?
Guy: And I decided to reach you just say hi, hmmm....can we be friends?
Aneeza was silent for some moments, she glares at him, all she sees is a handsome and good looking guy at her front, still thinking maybe to say no or yes, then she voices out " friend? " she nodded her head to say yes. They both exchange numbers with each other and they bid each other goodbye.
Ever since then, they have been calling each other, one certain day Henry told Aneeza to meet him at a restaurant, she honored his petition. While at the restaurant they began to crack a joke and laugh, then on a serious note Henry said " Aneeza I want more than a friend from you, I think about you each day and every moment, I think I'm in love, your love has taken all over me"
Aneeza uttered, " No no no no, I never want you to fall in love with me, I don't love you, I'm in love with someone else, you only ask me for a friendship, not affection, I'm sorry I don't love you, I have to go now to look for someone who whom I'm in love with"
Speechless and confused, Henry could not utter a word, he watched Aneeza walking away from him, he thought within himself " am I not good enough, my heart is being bruised and I felt the pain, where am I getting it wrong? , She said she's did not love me, but in love with someone else, my heart is being played with, now I'm falling apartment, but I have to let go, I have to erase the moment we shared, she does not love me, and never will she, and she will never care about how I feel".Henry stood up and walk out of the restaurant with a heavy heart.
The end....
1 guess it's been two days I've been here, not intentionally but I just have to do that to help myself, I'm just drained physically and mentally and I think I give myself brake from online left aside from reading for exam but I can do without coming online for days expecially here....., I miss you All, think I'm going to make myself available again... I don't pray to be down again, not anymore, I'm using the medium to appreciate @Amy05 for renewing her sponsorship, Gratitude 🙏.
And These are my sponsor, I appreciate them for their encouragement and love, you know what? they are wonderful, you can check in their blog.