Money And Wealth- The Law Of Attraction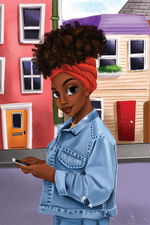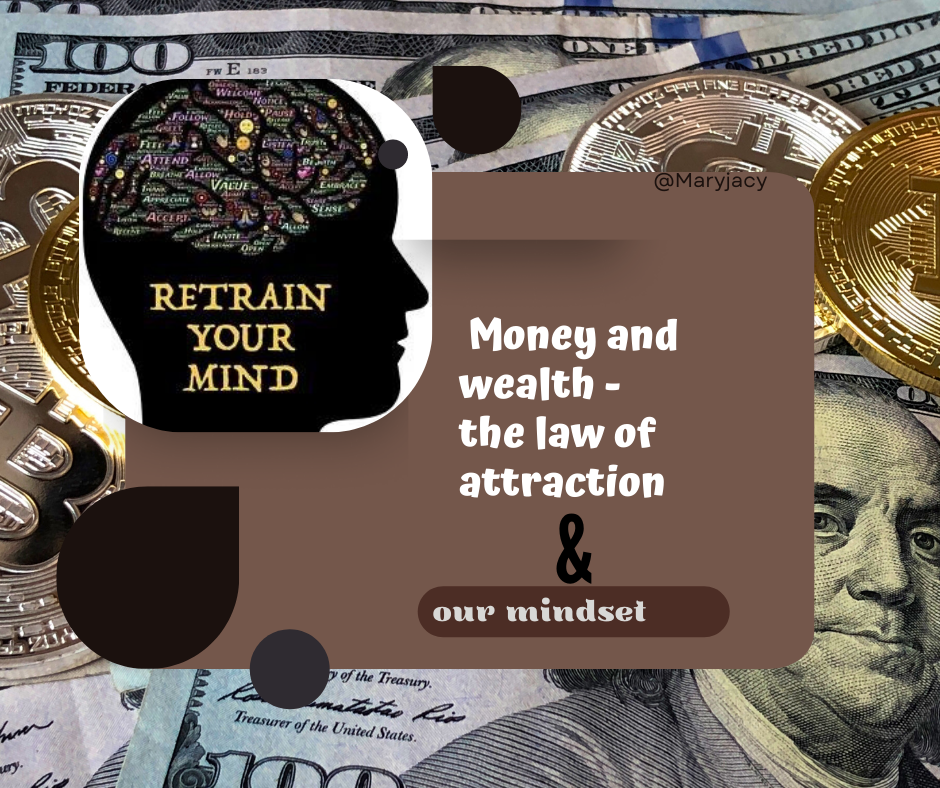 The law of attraction emphasizes on how thoughts play a crucial role in creating our reality.. have you ever experienced a situation whereby you had a thought about a person, then suddenly you bump Into the person or probably a phone call from the person?
However, the same thing also applies to money and wealth, the way we feel about it will determine and influence how much money we'll attain, retain, grow, lose and block.
Some people are making up to six-figure income and yet they are not living comfortably, they don't have any savings, they are into debt and have no investments, that sounds awful right?. On the other side of the range, some people earn low income and yet they have investments, they live without owning debt, and are always ambitious to work towards their financial freedom.
Well, there are so many facets to play here making it seem so complicated, but one consistency element that I know is our disposition towards money and wealth. Those people who are always positive about it and are comfortable with the whole idea of being wealthy no matter the circumstances and regardless of how much they earn are likely to do better financially. They upswing their wealth and money to be attracted to them. Some might consider it something small, but as time goes on, it begins to accumulate, and without a doubt, their wealth will increase with consistency.
There's a way you can always know, it's nothing rather than their language....
Assuming a huge amount of money was sent to someone's account and the person was so excited to have that huge amount of money and was scared as well. This is a daunting and scary experience, The person might say " I'm eager to get it out of my bank account and start investing". They are eager to invest their money. Hence, some people will say they are wise but the language the person used " I want to get it out of my account" shows they are scared to have that huge amount of money, indirectly what the person means is that " I don't want this money", sound strange right?
However, by the time you dig deeper, you'll get to understand that the person might not trust him/herself with money, and might even be guilty of having more than others and becomes triggered with the sense of responsibility which will make them to be anxious.
According to the law of attraction, there's a probability for the person to lose the money, you be might thinking how possibly can it be?
It's straightforward, it can be through overspending because the person was unconscious due to the huge money, Excessive gifting, and upgrading their lifestyle and sometimes it might be beyond their ability to sustain it, all they do is looking for a way to get rid of the money unconsciously.
But on the order hand, when people change and get attracted with money and also change the language they make about money and wealth, they will quickly see surplus money coming to them.
Haven't you seen people who are getting a shocking salary increase? and their investment began to grow rapidly and the financial adjustment they made is transforming their perspective about money and wealth.
It is necessary we put constructive energy behind our financial life, then we should take note of what will happen, though it might seem daunting at times, but don't forget to apply the virtue which is patience.
The world "yet" helps to reverse negative to positive when it comes to this exercise. " I don't have enough" can be " I don't have enough yet" this sounds better because you're giving yourself a better hope that you're expecting it. It is time we comprehend and scan our financial status and begin to grow.
Thanks for your time
can also be found here