Sunday happenings | Typhoon Karding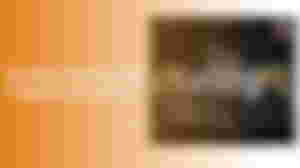 September 25,2022
This is Sunday, and I hope that everyone has a wonderful and beautiful Sunday. We devote the entirety of today to communicating with the all-powerful God. We are grateful to him for the gift of life that he has bestowed upon us, and we ask that he bestow upon us yet another tomorrow.
On Sundays, my family and I have made it a habit to go to church, but things are going to be different today. While my brother and I stay home to watch the online mass, my mother and father are the only members of our family that go to church services in person. I am overjoyed that even though we have a lot going on, we are still able to take part and listen to what God has to say.
Therefore, in the midst of listening to and watching the service, we are doing the laundry. The sky was still very gloomy when I got up in the morning till we finished washing the clothing, and it stayed that way the entire time. Because it appears that a typhoon is on its way, I went to my social media platform to see what the most recent weather update was because I was concerned. And my guess was right, theirs a typhoon coming. When we are finished with the laundry, it sundenly rain. It couldn't have come at a worse time. So we have no choice we put our damp garments in the dryer.
Before I go any further, I just wanted to take a moment to show my appreciation to all of my supporters, including my sponsors, subscribers, upvoters, friends, and readers.

I count it as a great blessing that I was able to find you all; gratitude fills my heart.

You should read some of their work because they are all really good authors
Today, about six o'clock in the evening, I watched the news. The maritess people in our barangay informed us that the typhoon that is coming is a super typhoon, so of course it piqued my interest to learn more about the approaching storm. Because of this reason, the other farmers unexpectedly harvested their rice crops. Because of this, they decided to harvest it before the typhoon arrived. They are content to have a meager harvest rather than none at all because life is difficult right now.
When I watched the news, there were footages shown in various places that because of the strong wind, the "yero" were flying, while in others, the flood water was too high in their area..
So guys.. Let's make sure to stay aware and vigilant at all times. If you are in a place with low ground, you absolutely must remember to escape as soon as possible. It is always preferable to err on the side of caution.
Join me at:
Noise, Read Cash, Hive, noise.app
Disclaimer:All texts are mine and original, as stated. Any resemblance to other content is entirely coincidental, as is any similarity. Copyright © 2022 JHT — All Rights Reserved