Sometimes I think it's unfair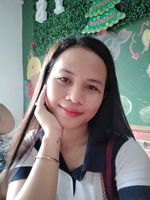 Here I am again, stuck between writing and sleeping. I read some articles and I still have a lot to read but I wasn't able to read them all. Everytime I plan to read and write, my baby would eventually wake up from sleeping. Consequently, I had many articles left unread and when the time I get back, I need to read from the beginning. But even though I am not as active here as before, I am still blessed because my sponsors are still here with me. Some have left but my heart is still happy. I know my sponsors' block will be full again if I am here everyday. To all of my sponsors, I owe you a lot and I thank you as well for the support.
This means a lot to me. Thank you for the sponsorship renewal.
My friend, @Its_Jai, also published an article today and I want to share it with you guys. If you are free, please visit her profile and read her articles too! She got a talent in writing, I can guarantee you that.
Another friend of mine, @jooymee, created her second read.cash account today too. She lost her first account and so she's back again to give another try.
Alright. Enough with the introduction. Lol. Sorry in advance because I will be writing again my frustrations as a mom and as a girlfriend. I want to write light and funny article but my mind won't generate thoughts in line with it. Because I feel another toxicity in life, I will write about it because I believe we can write effectively if the words we carve came from what we feel.
Sometimes, I think it's unfair. You know when us, moms, are the ones who carry the baby for nine months, labor and give birth and after those, we still have a lot of challenges to face. We have the primary responsibility in taking care of the baby though it can be shared with our partner. Their masculinity should not excuse them of the responsibility.
Sometimes, I think it's unfair when dads can still do what they used to do while us, moms are left at home. I and my partner talked about this many times. I don't want him to enjoy outside like the way he used to do while I am here at home, tired of taking care of a baby. It should be equal. If I am not happy, he should not be too! Call me selfish but for me, I won't let my partner enjoy outside while I am stuck at home nursing our child.
Sometimes, I think it's unfair when the baby cries at night and us, moms, are the only ones who hear it while the dads are sleeping soundly like they heard nothing. Isn't it unfair when dads are enjoying their sleep while moms are restless? Because for me it is. Again, the responsibility should be divided.
Sometimes, I think it's unfair when the people criticize a mom just because her child is sick or has a flu. It seems like it's mom's negligence. No, it should not be that way. No mom wants their children to get sick.
Sometimes, I think it's unfair. My body is not the same anymore while my partner stayed as he is before. I gained weight and fats that my dresses before won't fit. My body is destroyed and I don't know if I can go back into the old me. I miss me.
Unedited article. Will do proofreading tomorrow.
---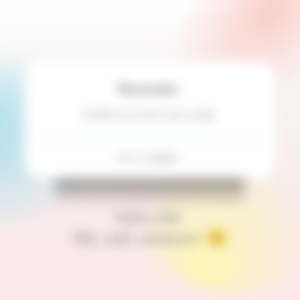 ---
Thank you fam for supporting me. I may not be able to respond immediately but I promise I'll make it up when I have the time. Thanks to my sponsors and to those people who upvote my posts. You guys are big help.
Ciao! ❤️