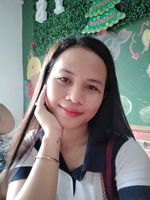 When I was young, I didn't have that compassion to other people that I saw searching for something in the dump site. My grandma used to tell me that they're searching for any left-over food inside the trash bins so they can have something to eat. Grandma also added that that's what I will become if I don't go to school. I know this is not the right motivation but I know she just doesn't want me to suffer in life. Thus, she keeps on telling me lessons whenever she sees a situation where we can reflect on.
Life in Manila
We were still living in Manila that time and poverty there is more observed than here in the province where we live. There are a lot of squatters area there and the children were not taken care of properly. Some of them doesn't even have slippers and sometimes not wearing clothes. The parents were also playing cards with the cigarettes in hands. Whenever their kids ask them for something, their response will be in a form of shouting and would shoo the kids away. Consequently, the kids will get hungry and would resort to food searching or worse, stealing.
I have witnessed this everyday because these families are just across our home and we often saw their way of life every morning when we were waiting for the school bus.
There was one time when my grandma forgot to lock the gate letting the kids went inside the compound. I saw them playing with our toys that we forgot to bring inside the house. I just let them play it since I want them to enjoy but after they play, they brought the toys with them and even brought our slippers.
Grandma just let them do it because she felt like those kids really need what they stole. I cried that time because what they stole was my favorite pink slippers. My grandma just consoled me by buying my favorite cheese sticks.
But as I age, I felt the urge to help those kids especially when I came home from school and I saw them getting, eating something from the trash bins. I felt guilty too knowing that those kids don't choose the food they eat while I am very picky whenever my grandma let us eat vegetables.
I realized that this should not be the kind of situation they are in. Their parents should work hard to give them clean food on the table. Even though these kids don't complain, I know that they still need the right food on their table.
No one wants garbage food.
Life in the Province
When grandma and grandpa decided to go back to the province, I was so excited because finally, I can swim in the ocean everyday and would see my childhood friends as well. Being in the province is much better for me. Although there are still many poor families here, they can't outnumber those who are in Manila. I saw children begging for food and money in here but I didn't saw children looking for food in the garbages.
Should I be glad about it? Still, no. These kids roaming around the street without slippers on should spend their time in school or perhaps doing their modules. Instead of them, begging, their parents should be the one to make a living for them and not them giving money to their parents.
No one wants garbage food even animals
My heart has a soft spot for animals that's why I can't avoid to include them here. Even stray dogs, cats and any stray animal don't want garbage food. However, they can do anything about.
They could not speak. They cannot express fully what they feel making their feelings unnoticed. Let's have the dogs as example. Even if they don't like the food they're eating everywhere, they don't have choice but to eat it or else they will be hungry for the rest of the day. We are not even sure if they eat at least once a day for they are strays, they don't have homes and family who take care of them. So whenever we see stray dogs, or any animal, please be kind.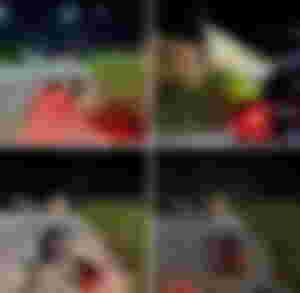 Your kindness means everything to them. Give them a pinch of your food any left-over as long as they're still edible. But, if you cannot feed them, then please don't hurt them.
I hope there will be more people who can appreciate our local dogs. #AdoptDon'tShop
Unlike humans, they can't find a job that's why strays settle for something they may find along the streets. I always tell this to people I know who are maltreating animals. If we would be animals and animals would be humans, we also wouldn't like it. I know this is not going to happen but at least we can compare the situation and would reflect from it. We will not like it if we are the ones who's being kicked just because we ask for food. We will not like it if we are not able to speak. We will not like it we are the ones who are sleeping on the cold cemented streets at night.
We wouldn't like it if we will have garbage food on our table. No one wants it.
That's why we should always be grateful for all the things we enjoy today. We still have homes to sleep with, food to eat, water to drink and clothes to wear while others don't.
Lastly, if I would be lucky enough, I also wish to be rich so I can have my own animal shelters around the world. I hope more people will be compassionate towards stray animals and will find a reason in their hearts to help them. Let's learn to live with them.
---
Thank you so much guys for reading! You've been so kind to me since day one.
Shout-out to @Bloghound and @ExpertWritter for the sponsorship renewal 🎉 I am honored.
Thank you so much again for your time! To my generous sponsors, upvoters and to those who comment, I am sending you my warmest gratitude! Let's talk and get to know each other well.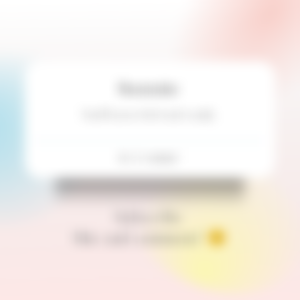 Ciao! ❤️