Happy 8 months, Clea!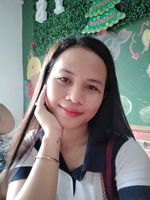 Now I already believe that babies really grow fast. Clea turned 8 months last Sunday but she's a little bit smaller than other babies when it comes to size and that's fine. She was only 1.9 kg when I gave birth to her and it's understandable why she's smaller compared to others. But nevermind anyway. She's growing healthy and active and her pediatrician told us that a baby's weight should not be the basis of a baby's wellbeing.
The day before Clea turned 8 months, I and my partner were thinking about what to have during the day. We don't have money in our pockets since he's not working anymore for he takes care of Clea while I am at work. My salary has not been released yet too up until now. I don't know where to get a support financially. I think of writing an article a day but I can't manage to do it daily since I am exhausted from work. I don't want to stay awake at late night because my anxiety would worsen as advised by the Doctor. Before, even if I don't have a work, I can say that we don't feel much scarcity of resources compared to now because my partner has his own salary and I cannot write an article here per day.
I guess I'm writing a lot of unnecessary things that aren't connected with the title. Alright.
We were so happy because our baby turned 8 months last Sunday. Despite having nothing, we were so blessed to have the people around us. Clea's grandpa, my partner's dad gave her a dedication cake and a box of formula milk. God really knows what we need. Clea doesn't have milk for this week and it is our main concern last week. Glad that God sent an angel in the form of my boyfriend's father.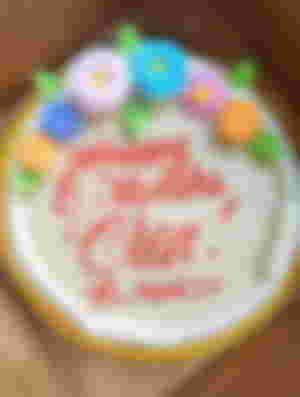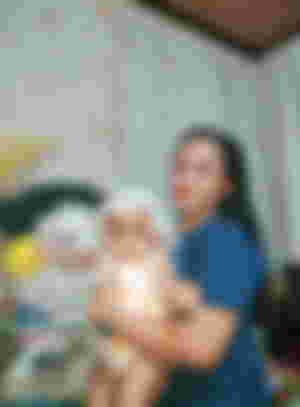 Clea doesn't like to wear hats or anything worn on head. She even hates hairband but then as a mom, I keep on putting on hair stuffs on her because they look cute on Clea. Haha.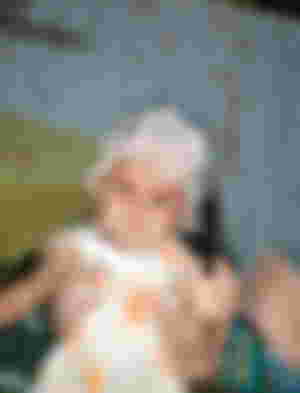 Look at that angry face lol. You can say that she really doesn't like what's happening and what she's wearing. Oh, and she got her hairband from her ninang @Zhyne06. Thank you po!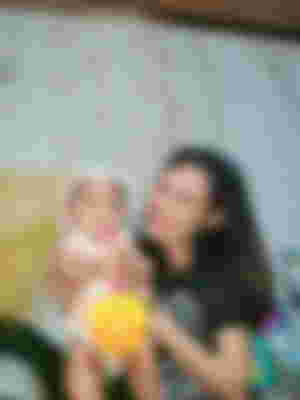 Clea with her tita @Lovelyfaith. I am happy she was there to celebrate with us.
Lovely is not active these days and I don't know why. I hope she's feeling fine so she can go back on track.
We maybe did not celebrate Clea's day so grand but the thought of remembering makes the day extra. I just pray to God that she'll grow healthy in all aspects. Now that she's 8 month-old, we are already excited to celebrate her very first birthday that's why we need to save something for that big day.
Sorry for my not-so-organized article. To be honest, my productivity, how I think, how I respond to everyone were affected. I lose attention to details that's why I struggle a lot at work. I am worried that my boss won't be satisfied with the kind of outputs and work I do.
That's all for today. I'm excited to see the generous Rusty again.
Good evening!
---
Thank you fam for supporting me. I may not be able to respond immediately but I promise I'll make it up when I have the time. Thanks to my sponsors and to those people who upvote my posts. You guys are big help.
Ciao! ❤️