Sharkboy and Lavagirl ll "The Birth of Our Names"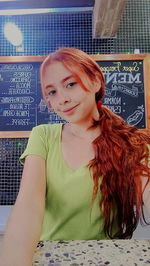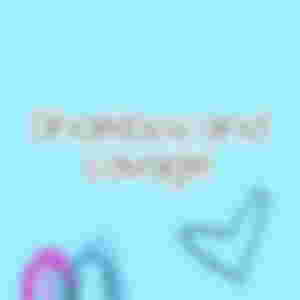 After many other classes and interacting with all my new classmates, I already knew who the boy with the completely thick voice was.
Joe, was his name, a boy about 17 years old, he was a year younger than me, but he was very tall, he was about 1.87cm I still remember, he had very dark hair, almost black, brown eyes, a very long nose but At a very thin width level, a beard that drew a lot of attention due to how well detailed its shape was.
Joe had an athletic body, since he played soccer for a city team, his body was slim but very defined, the effort of the gym was noticeable.
However, by that time, Joe was not part of my attention...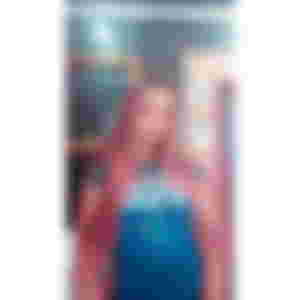 One very boring Saturday, despite the load of homework I had to do at university, I decided to paint my hair fuchsia, only the ends that were already a little bleached, I always painted my hair in colors that attract a lot of attention, everything Contrary to a girl who is very shy and doesn't like to attract attention, so she did it anyway and enjoyed it.
My mom has always been my accomplice in all the colors I've dyed my hair and in the town where I live I'm always remembered as the girl with colored hair, I like that a lot.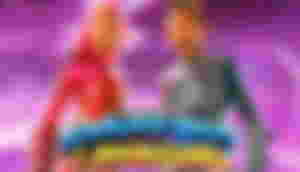 Nath and I were asleep in the seats of the bus that took us to our university at 5am in the morning, we couldn't have the sleep we wanted but something was something.
We went down in the best of spirits, as going to college was always a great adventure for us.
We waited on some benches in front of our classroom, while we ate the arepa that we had in our bag, at 7am in the morning and the teacher arrived at 9:30am but being from another place we always arrived very early.
We just talked and laughed a lot, at that time she was my best friend, the one who was always with me at all times.
All our classmates began to arrive, some at the beginning, others almost at the beginning of the class, we were talking about what we were doing on our weekend and stuff, so the teacher arrived and we were interrupted by her.
At the moment that Nath and I are entering the room, someone takes my hair and starts to caress it, I hear a thick voice say "I'll call you Lavagirl" when I turn around it's Joe, the guy with the thick voice, it was the first time I we talked, or that he spoke directly to me.
Nath, being such a naughty little girl, tells him "I'll call you Sharkboy" and everyone started laughing and from that day on, our names were replaced by "Lavagirl and Sharkboy" if you don't know what I'm talking about, I'll leave you a picture here of the famous movie and the reason why they called us that.
Every time we went to class, everyone called us that in a certain way and we both got a little uncomfortable, more me than him.
He was a boy who attracted a lot of attention, he was very outgoing, he was always very funny and he always had something to highlight in class.
I was the complete opposite of him, I was very shy, I didn't like to attract attention or be the center of attention, but I was very friendly and a great friend to everyone.
Max was my best friend, he always sat next to me and we copied the class together, Max was good friends with Joe too so I constantly had Joe around me.
Joe always greeted me warmly, he touched my hair, he pushed me, he was always aware of me and making me blush since he knew I was a very shy girl.
Maggie, a very blonde and beautiful girl, called her the strawberry of the salon, since she was very presumptuous and delicate, but she had something that she liked very much, especially Joe.
They laughed at everything together, they spent all the classes together talking, so we all thought that they would be the future couple in the room.
This is a completely original story based on the one who was my first love.