Are we on the way to success?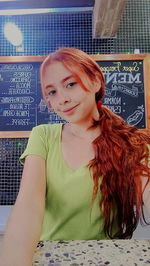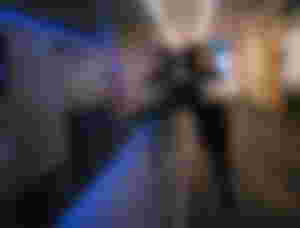 Today, I'm going to ask some questions that will help us question whether we're doing the right things on our way to success.
It is worth defining that success is everything that we achieve and that we have desired and therefore achieved.
Success is relative and only we can define what we want and what we don't.
The truth is, I often ask myself this question, because as I grow older, I adopt new ways of seeing life and that completely changes my way of thinking.
But if we talk about myself right now, right now I'm struggling with building my independence.
It is very difficult for me, speaking of independence, since I live in a country where you earn very little and everything is very expensive, so I still do not have enough salary to become independent, but from 2020 to here, my independence is my main goal.
I think we all make the mistake of wanting a lot of money, but we don't really know how much we need.
I've made that mistake a lot, and that's what makes us search for something we don't know exactly what it is, if you understand me?
So, the current me, right now looking for financial freedom, thinks that with a monthly income of $1000 he can survive, so for now, I would love to receive that amount of money monthly.
I know that later, that money will not be much, because after you achieve your goals, they stop being so exciting, so later I would aspire to more.
Of course, of that amount, I would love to invest in other things.
There are people who say that telling your dreams is a bad thing, they are partly right, sometimes the negative burdens of others weigh on yours, but telling what you want in your life will help manifest it, it will make the dream feel real.
It will also help calm the opinions of others, our family is always around us asking questions, we are always doing for our future, so not saying what we dream can make us seem like beings without a meaning in life.
I share my dream with you, I want to fulfill my dream of becoming independent, but not only leave home and live a very fair life, I want to travel alone to many places, I want to live sporadically in many places, not have a fixed place, My safe place is simply me, meeting many people, knowing different cultures and not worrying about money because by then I will have achieved financial freedom.
I am currently working on it, I know that with trading I will achieve a good bridge to get to the things I want, because I know it, because I feel it, because I feel it as if it already happened.
So I work many hours a day, I study a lot about trading, and above all I adjust the most hours of the day for my growth in trading, so yes, I am doing.
They say that the power of visualization is so powerful, that everything you think and see in your mind before sleeping are the things you will do in your life, they are your biggest dreams and probably what you see really happens.
So, what do I see the most when I sleep?
I think that most of my thoughts are related to peace, to finding peace, tranquility, relaxation, so I dream a lot about beautiful landscapes, trips, beautiful white houses, green plants.
I see myself being very happy, I see myself with a lot of peace and transmitting a lot of love.
50% of the time yes, and the other 50% no, it is very difficult for me to get more percentage for optimism, I will work on it.
I'm usually the type of person that when starting things starts with a lot of spirit but then loses a little of that spirit.
The good thing is that I am persistent, because I do have to not give up, but many times I do things without encouragement or in a negative way.
Not at all, as I said before, that is my greatest strength, I am a completely persevering person, I do not give up easily, I know that I can achieve things if I propose it and carry it out until the end.
When I have a failure, I lasted a few days unmotivated but I look at myself in the mirror, dust myself off and fight again because I know that after that failure I may achieve victory.
Yes, but more in the emotional part, he should compete with me more in the motivational part, that the competition was something that would help me motivate myself more, but in reality no competition is with my mental balance.
Many times, instead of being my friend, she acted as if she were my enemy, that's long overdue because if you don't form a team with yourself you can advance it.
So from now on, the only competition I will have will be to prove to myself every day that I can do it and that I can achieve it.
There are days where I feel that they have already happened, I feel peaceful and happy, but other days I feel as if I am walking aimlessly or that it will be worth it.
That's when I stop, recharge and go back to work on my progress.
When I am well, I feel great happiness to see how I have advanced, so that motivates me to think that I can advance much more than I think.
Never stop, no matter how successful and goals you have achieved, you should always have something bigger to fight for and start disciplining yourself.
That will help you live a life full of passions, good times, emotions and will give meaning to your life, without more to say, thanks for reading today:)