Good Day Everyone! I hope that we are all Okay despite of struggles we face Everyday. This day I am going to participate to the prompt of Mr. @McJulez , Sir Thank You For this Opportunity to write my own Acrostic. I've already Read the Acrostic of fellow writers @Sequoia , @Athaliah and @JustMaryel . Pardon Me for mention.
And without further ado, Let's Start!
Believe in yourself that we can achieve the BCH that we dream of. Even sometimes we may fail to write an article a day because of important matter. Even how many goals that we set every month never stop dreaming and smashing your Goals. Believing in yourself is one of the steps to move forward to your dream. Maybe some users achieved already the 1BCH that they dream of, some of us continue dreaming to achieve it, and let us continue dreaming and also doing.
In Everything that we do we must do it with passion and love. In writing just write what's your heart telling you to write and let everyone know what your heart speaks. In writing make it as a passion, for you to make the things easy, especially in writing.
To everyone, who are still hodling their Bitcoin Cash continue holding that because time will come the BCH will pumping and pumping. Just hold on and keep your faith.
Continue to learn everyday because by learning you are earning not just money also knowledge that imparted by others through writings. Continue sharing your experiences because many of the users got inspired on how you overcome the situation you conquered.
Overwhelming feeling when the robot visits us, we are motivated to write when he gives us motivation to write. Maybe there are times that the robot seems forgetting us by haven't visited your 1 article but it is okay because it is not permanent, time will come you will be his favorite and love to visit your works.
In this world, we have different battles in life but through this platform we can express our feelings towards each other. By writing you are expressing your emotions. This platform performs a big role in our life. Many lives has been changed because of this.
Never Surrender in this platform because this platform will help you, not just by earning but also gives you learning. This platform helps me a lot especially in terms of crypto, it widens my knowledge on how crypto world is working.
Came from scratches to pieces, we are all from scratches in those times we are starting in this platform. I admired those users that very humble and indeed, they are surviving in this platform months and years passed. And now they are continue surviving.
Accumulate 1 Bitcoincash, maybe it is hard but nothing is Impossible with God. Just put to God your dream to accumulate one Bitcoincash. Never stop grinding until you achieve what you are dreaming.
Saving money, it is a move the you need to do because by saving, it means you are a wise person. At least if there is an emergency you have your saving to get. Saving is Important for future purposes.
Helping other users, that thing is important, especially to those newbies they are the one who needs motivation. We are family here and everyone deserves to be help.
---
Yey! I made it, I am proud that I finally make my own Acrostic. I really thought that it would be difficult but I am wrong, it is my mindset that expects that it is difficult but as Started thinking and making my own idea, it flows smoothly. Bitcoincash Acrostic, this prompt is finally achieved.
You may create your own prompt, just enjoy Writing and everything will be smoothly easy. Don't pressure yourself, just relax and enjoy. Like me, I was having fun making my own version.
---
You can Read and Check my Sponsors
Amazing Works.
Thank You so much for Reading!
Thank You so much for dropping comments!
Thank You so much for giving Upvotes!
To my Sponsors, Thank You so much!
May Godbless Your wallet and More BCH to come!
Ongoing Contest- A Glimpse of My Achievements in Life: November Contest!!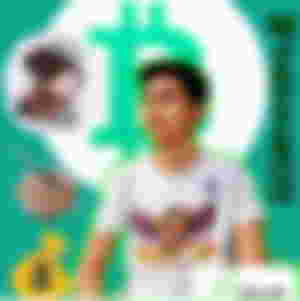 November 6, 2021- MJAYTECH