Power Is Addictive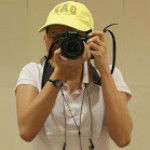 There is something about power that makes it so covetable to some people. Actually, the people that tasted a bit of power once in their lifetime were actually the ones who are more addicted to reach the top and grabbing more. There is nothing wrong with pushing our hardest for our dreams, but we should learn to keep balance of everything. Losing the balance would either mean failure or addiction.
I've been on day-2 watching this K-drama "Military Prosecutor Doberman" and I am appalled at how disgusting some people can do for power. If you haven't seen this series yet on Netflix, here's a trailer I got from YouTube for a synopsis of the story. 
It is really sad to see life crumbling down and families destroyed just because their work and morals hindered the filthy plans of a person in power. And, it is even regrettable to discover that this has been even more persistent in agencies where law and order should have been upheld.
I, actually, don't know if this can be happening in real life, I know most of us love to sugarcoat life as a fairytale, but I guess it is what it is. The most things we see in the life of most successful and rich people can be more or less just the tip of the iceberg, there is something and some more boiling under.
There is one case that the prosecutors are working on and it's about power tripping. It's sickening how some soldiers were treated like slaves in the household of high ranking officials, and have to endure the abuse as well. I don't think this is fair! Is this really a way to train men to war? I don't think so.
I love this line from the series.
"There is nothing higher than the law."
The girl in the supporting role with the main character said that line once when she was confronted that the military cares more about ranks than anything else. Though this can be half true if you have to climb the hierarchy in this field, but, how would you work for it? Would you opt for honesty and proper diligence or just work it out in deceptive feats? Our choices, perhaps always depend on how we value morality.
Moreover, I completely understand how the lady in uniform answers it because after all she's also a prosecutor, and she indeed needs to stand by the law above all else. Well, as for me, I just love how strong her will power and confidence. That's the kind of power that we apparently need in our kind of society nowadays, not power tripping and power grabbing in unfathomable hideous ways.
I hope we learn something from this short article, though this is just merely writing my mind out after watching a few episodes from this series. However, before I go, I was reminded of this verse that I also love to share with you…

"But God chose the foolish things of the world to shame the wise;

God chose the weak things of the world to shame the strong." - 1 Corinthians 1: 27

So, let's pull it off with love.
---
Video from YouTube. Credit to the owner.
Lead Image from Pixabay.
All Original Content (unless specified otherwise)
09/14/2022
©️ LykeLyca
---
Write articles and join us! Click read.cash
Make some noise by writing short posts. Click noise.cash
Join us on #Club1BCH Discord Channel