My Flying Mind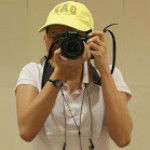 Hello! Hello! Earthlings! We are still on Earth, aren't we? I'm glad, so we could write something random again, and talk about my mind or your mind, eh? Wazzup or wassup? How are you doing today?
Me? Err, today, my mind has been wandering like Alice in Wonderland, but rather in Borderland, haha! Overthinking gets on my nerves making me so freaking tired that I just want to write my mind out. If we could laugh out loud, why not think out loud too? Like Ed Sheeran loves to do, oh I love that song "Thinking out loud... that maybe we found love right where we are..." Yah, maybe, just maybe. Sing with me, hehe!
Anyway, let's start with the free writing, oh! I just started it, yes? I am imagining how stand up comedians work, they too have fast minds to capture those witty and funny people and events everywhere. I actually hate them for being insensitive sometimes, I guess I have written my thoughts about it here on this article "Just a Joke?" However, now, I realized that to get that comical mind up fast and moving on stage is a talent, eh? So, wow!
Speaking of wow, this took me to this extraordinary film that I've seen some years ago. "The Beautiful Mind" is both an amazing and a tear jerking movie. You got to watch this, I don't know if it's on Netflix, but it's beautiful, literally. I love this quote from this film;
"Perhaps it is good to have a beautiful mind. But an even greater gift is to discover a beautiful heart." - The Beautiful Mind
Sharing the trailer here from YouTube;
Indeed, having a beautiful mind is extraordinary, yet it can be an illness too. But, having a beautiful heart will never be a disorder to anyone, it's a blessing and a gift. If this film is based on a true story, then I'm happy that "Professor Nash" was able to find a woman that would love him for his brilliant mind and unique character.
Then, I was reminded of the worst minds. Some years back, I have been watching "Criminal Minds," this is an American TV series. I was not able to finish all fifteen seasons because I got impatient, I guess. However, I really find the mind reading thing from this group of people in the law enforcement interesting and mind-blowing.
Again, the youngest from this mind reading team, is a genius. So, yes, another brilliant mind, yet socially awkward in many ways. But, who can ignore their extraordinary talent.
Lastly, my flying mind that has driven me to write something for tonight, that's a mission impossible, I mean mission accomplished. Yey! Actually, it has been a day chasing my mind flying elsewhere and overthinking a lot of things. My colleagues told me that I was "lutang" at work today, I don't know what's that in English, but I disagree because my mind has been preoccupied really.
I think this would be it, good night and good day wherever your mind is today, hehe!
Thanks for reading!
---
Lead Image from Pixabay (free to use image)
Trailer Video from YouTube
All Original Content (unless specified otherwise)
04/23/2022
©️ LykeLyca
---
Write articles and join us! Click read.cash
Make some noise by writing short posts. Click noise.cash
Follow me on Twitter and Telegram @LycaLyke
Start mining, trading/ copy trading in Bityard
---