Got this article ready for posting
last Sunday (05-02-21) but
my phone has been acting really
weird that I have to get it fixed
in a repair shop in the city. Good
that I have it working normally now, 
so bear with me posting this late. 
Labor Day is commemorated every May 1st here in the Philippines. Labor unions and other political groups would take this opportunity to rally with placards and megaphones, taking their agenda on the streets for an increase in salary wage among workers, fair compensation, benefits and etc. If not for this pandemic, this year won't be an exempt. Anyway, whether we rally or not, the solution can only be made with a resolution in the higher court/ senate/ congress and not on the streets, talking with the right people is the key.
However, me, my friends and some colleagues would spend Labor Day to rest and do nothing else related to work - that is having some fun in an underground cave and river!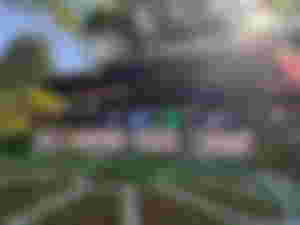 Saturday was Labor Day, and we scheduled our team building back to back with an adventure in a quite remote place in Iligan City. Sikyop Agricultural Cooperative was the place we had chosen to spend our team building, a really different way of organizing the event. Sikyop literally means "hidden paradise" in a Higaonon dialect. Higaonons' are the natives that lived on this secluded part of Iligan City. It is a pleasure to see that this tribe is a part owner of this wonderful adventure paradise. Moreover working as frontdesk clerk, tour guide, cook, and business associates - this tribe also evolved in the modern world!
There are strict guidelines during the trekking and canyoneering to this underwater river and cave, first and the topmost priority is strictly no littering of any plastic wrappers, or single use plastic like bottled water. So, one should be bringing with them their own trash of candy wrappers, etc. back to the reception area. We also opted to bring water jugs/ plastic jars instead of bottled water. The guides are even picking up some littered candy wrappers along the way, showing there dedication to keep the forest park and the river clean. Second priority, is to check for health issues, making sure that the participant is fit for this adventure.
Though this is a totally different set-up from our usual annual team building event in the Physical Therapy Department but, I like it this way because there were no programs or any formal talk, etc. Just a spontaneous interaction and teamwork between colleagues in order to beat the challenges and obstacles in trekking and traversing huge rocks, some cliffs, and drifting with the river current.
Below are some of the photos.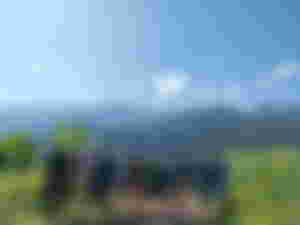 I love this photo, the view looks calm and wide, and who would have thought that there's a huge cave below it?! This is also the first stop to start downhill trekking.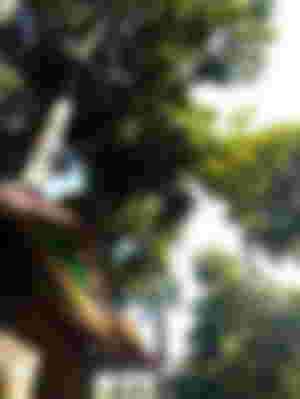 The second stop before we descend down to the underground river. You might love this treehouse for an overnight stay. There are also small cottages on the ground, and a bonfire setting at the center. Though, there are guards, but I feel unsafe thinking that I'm at the middle of a forest?! So, overnight stay would be for someone more adventurous I think.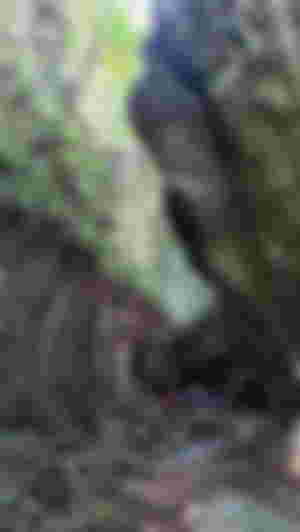 Our guide said that this area will be filled with water during rainy season but just knee deep. There are other areas that is 4-5 feet deep, and water drip above us so I can't take a picture of it because i'm worried about my phone/ camera, unfortunately not water resistant.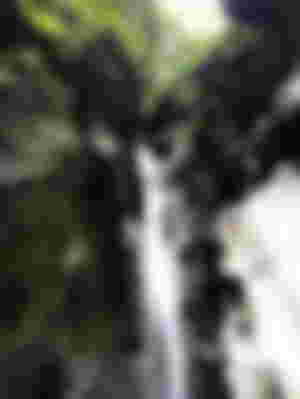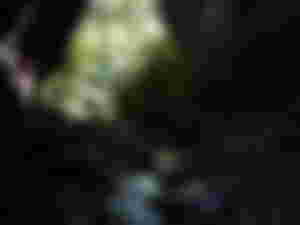 This cave is really huge, and it's my first time to see a really huge cave. it's cold and not dark inside so it's not that scary at all. Any claustrophobic individual can dare get into this cave without anxiety attacks, lol!
We started the trek at 8am and finished at 12noon. I'm glad that Mr. Sun was hidden in the clouds that time we start hiking uphill back to the reception and restaurant. Around 1:30pm, we were all ready for lunch. We ordered food beforehand, so food will be ready when we get back from our adventure. We're all starving that no one never mind to take some photos Lunch time, lol! We just finished it up and had a laughed.
Thank God all is well after this activity. We forgot about Covid19 for like 5 hours, lol! All 12 of us already completed the vaccines thus less apprehensions. However, still taking extra caution with other people in the area.
I hope you enjoy this little tour with me.
---
Photos are all MINE
---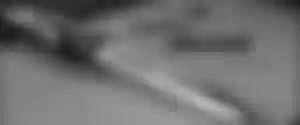 Write your world and earn! Scroll up and SIGN UP for FREE!