Everyday is Christmas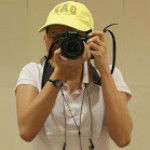 What day is it today? August 8, 2022. So, it's not Christmas yet, nor my birthday.
Hello world! How's everyone? I hope you are all in the best of everything. 
As for me, I thank God that I am. Today is not my special day, not yet my birthday, nor Christmas for the anticipated gift giving, but I just got a few presents today from a friend, from a colleague and from a patient. So,  wow! Indeed, every day is Christmas!
Everyday is Christmas, that's what I'm feeling today, and I'm listening to this song, actually a Christmas soundtrack of Sia in August, lol!
Some might begin Christmas as early as September, but now let's make it a month earlier, lol! I know this article is just so early for the best holiday season of the year. But, hey! I got these presents and it feels like Christmas already!
I'm a traveling PT today, however, our hospital celebrated their 16th year anniversary, so I dropped by for the short program the admin prepared. The announcement of the Tiktok contest winners was revealed too, and well, the trying hard Physical Therapy department, who can barely dance like myself, bagged the consolation prize, lol! Yey! We're happy with that already, lol! At least in my lifetime I was able to try Tiktok, haha! Now, we are planning to dine out Friday night to spend our winnings!
While we had our lunch in the function hall, my colleague squeezed this cute little thing in my pocket. It's a keychain of this cute animal, I'm not sure what it is, lol! Wearing an elephant hoodie with a cute green hat. Anyway, she told me that she remembered me while she's out shopping for some home essentials. I mentioned to her once before that I want to buy a keychain for the Community- based rehab we've been busy planning to open again. Viola! I got one already! And, I love the color! My fave!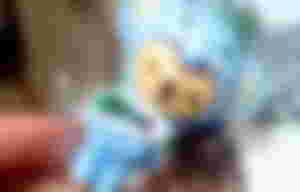 After the luncheon, I left for a patient on home PT. And, unexpectedly, I got another present, and it's a body mist from a local brand in Dubai. Well, the scent smells like from the popular Victoria Secret. I remember my sister loves this sweet Vanilla scent from that brand. Anyway, I'm not really into perfumes, etc. but I do have a few collections of my favorite scents when I'm in the mood to wear one.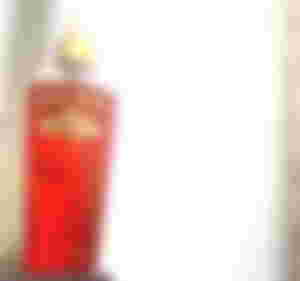 The son of my patient just arrived from his work in Dubai, UAE and he brought a lot of body mists for anyone his mom would want to hand over, and luckily I got one. When I used to work overseas, body mists, lotions and soaps were the most common stuff I buy to give away to friends and some close neighbors. I guess, this is pretty generic already for overseas workers,
Before the day ended, a friend texted me that she dropped by our store to hand over a present she got for me from her vacation in Cebu. I was thinking of the famous hojaldres or otap and masareal, however I got my favorite dried fruit mango perked with Belgian chocolates! Oh my golly! I love it so much! It tastes so good really! The fruit and the chocolate blended so well!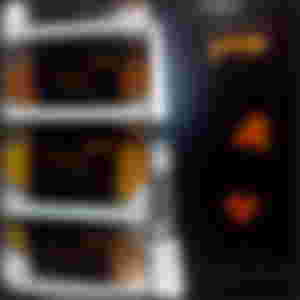 Indeed, Christmas can be any time of the year. Thank God for the generous and thoughtful people around me, they are blessings to keep!
Surely the circle of friends I have here on this platform is the sweetest too! Thanks for reading everyone! Just something random for today. xo!
---
All Original Content (unless specified otherwise)
08/08/2022
©️ LykeLyca
---
Write articles and join us! Click read.cash
Make some noise by writing short posts. Click noise.cash
Join us on #Club1BCH Discord Channel