Just as the captain of a ship charts the safer course by heeding signals, so too have many people made safe by recognizing the warning signs and signals of possible cancer and taking proper action.
I have written this because much people have been denying signals of possible cancer, when diagnosed one become poignant and would resort to depression, isolation, and self-pity. Which is actually a pessimistic approach to address this disease.
In fact, thousands of people are alive and well because they knew cancer's warning signs and were treated in time. For your own protection, know the danger signals listed here:
1. Any sore that does not heal
2. A lump in the breast or elsewhere
3. Unusual bleeding or discharge
4. A change in a mole or wart
5. Persistent difficulty in swallowing
6. Persistent cough
7. Change in normal bowel movement
Remember, however, that these signals do not always indicate cancer. Rather, they may just be signs that something is wrong – and that you should see your doctor promptly. If cancer is found, priceless time will be gained by starting treatment immediately.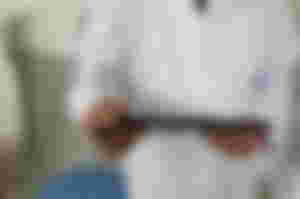 My teacher in Biology before detected cancer early as stage 1, she then immediately undergo treatment, a change in her diet and lifestyle was given appropriately for several months, she even lost her job as the Dean in the College of Education in the processes of recovery, but now, just recently, she is back teaching, living and cancer-free.
My cousin's wife also detected a lump on her breast one time and immediately asked her doctor to remove it for biopsy. When the result came, the mass was indeed malignant stage 1. Everyone in the family was crying, asking why and 'why me/her?' but her husband was a fighter and encouraged her for treatment. For 1 year, they kept everything a secret, even her Facebook was intentionally deactivated so she can concentrate on the treatment, also to stay away from negativity and pity party. She experienced gettting bald, skinny and sick while undergoing bouts of chemo and radiation therapy. Soon after all that, during our family reunion, she announced that she just recuperated from the sickness of cancer and its dreadful treatment, also cancer-free.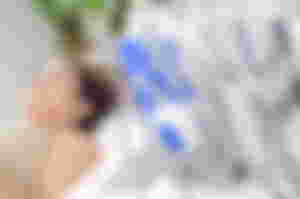 I am sharing these stories because these are successes from most horrific cancer stories we usually hear. Just this year, a high school teacher of mine died from cancer. She didn't make it, partly because it was detected late, I think it was already stage 3 when she knew it.
If people would act promptly when a warning sign is noticed… if apparently doctors will diagnose them early… then a lot of cancer patients will enjoy the rest of their lives.
Treatment, lifestyle change, proper motivation, support group (especially the family) and of course, God's word will do wonders too, I quote this wonderful verse,
"Bless the Lord, O my soul,

And forget not all His benefits:

Who forgives all your iniquities,

Who heals all your diseases,

Who redeems your life from destruction,

Who crowns you with lovingkindness and tender mercies,

Who satisfies your mouth with good things,

So that your youth is renewed like the eagle's."

Psalms 103: 2-5
This will inspire anyone that we can have breakthrough and healing, claiming His promises to us.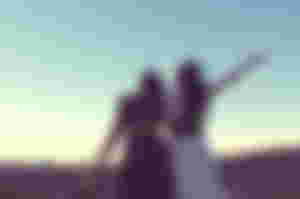 ---
Photos from Pixabay (no attribution required)
---
Write your world and earn bitcoin cash! Scroll up and SIGN UP for FREE!