Yellow, everyone! 
I mean, hello! That actually reminds me of my cousin's little girl that would babytalk in her greetings, yellow! Lol! 
So, I happened to read an article of @CoquiCoin regarding her wonderful travel to Istanbul, also to participate in an airdrop initiated by @nomadghada. I wish to follow suit, therefore, this article is for that same purpose and, of course, travel with me virtually to Dumaguete City, Philippines!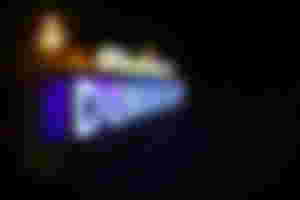 Dumaguete City is one of the laid back cities in the southern part of the Visayas. From my hometown, we travelled by bus to Dapitan, part of Zamboanga City, then a 4-hour boat ride to Dumaguete. This way is a cheaper route for us, than by plane, but, if you're from Manila, then flying would be your fast and best option. Travelling there has been fun since I have five of my colleagues in the Rehab Medicine Department with me. The main purpose was actually to attend a 3-day seminar held in Silliman University and we're all glad that it has been held in a beautiful and historic place that we also wanted to tour around, thus after the event, we stayed a day more to enjoy the city and its tourist destinations nearby.
One of the oldest universities in the Philippines established in 1901, and its campus is so huge that you have to ride a vehicle to transfer from one building to another, like those great universities elsewhere. The lecture and training we attended was held on the ground floor of the oldest building - called the Silliman Hall, which is now the Silliman University Heritage Museum.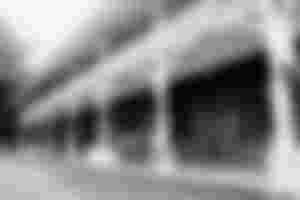 We were so amazed how this building has been preserved for generations. The architecture is extraordinary and the stories were even historical being one of the places occupied by the Japanese forces in World War II. 
One thing I love existing in the campus are the trees and vast green landscapes. Nature still thrives in this growing university.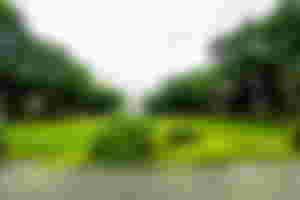 This is still part of the main campus, at the center is the Silliman University Church. I hope I could get a blue backdrop of the sky, but the weather that time wasn't really great.
Pulang Bato, when translated in English, is red rock. Literally, the waterfall was surrounded by natural red rocks. This is just a 30-minute ride from Dumaguete City and the road is accessible for vehicles. The water might look red too, but, actually it's crystal clear, the reddish appearance is brought about by the red rock reflection in the water.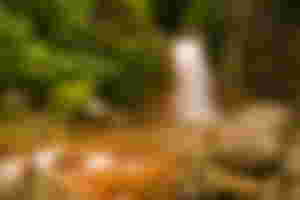 There is a pool built near the area that is ideal for swimming. Also, just a kilometer away from the falls is the Red Rock Hot Spring, where one can enjoy a dip from the waters of Pulang Bato River. We did not swim, but we tried to test the water in the Hot Spring and indeed, it is warm perhaps at around 36-38 degrees Celcius.
This is still located in Valencia, Negros Oriental and just half an hour away from Dumaguete City. I love the tranquility of this place, living here is really peaceful and cozy because of the vast location. However, I bet on a high price because it was well developed, secured and all.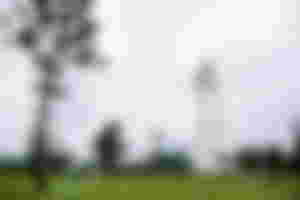 I love the beautiful designs and landscape of the place. Everything compliments the main attraction of the resort which is the lighthouse.
The resort is so ideal for special occasions like weddings because of the great ambiance and unique beauty of the place. It has a pool too that is great for swimming and of course, picture perfect too! The place is magical in events, been following their page on Facebook and I am always in awe of this place.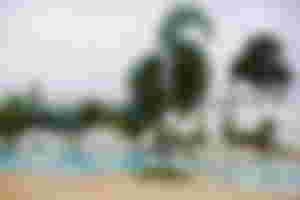 When visiting Dumaguete City, it will be easy to jump to an island just near. A boat ride will take you to a paradise in Siquijor, or go for an island hopping in Apo Island for the Turtle Sanctuary, and the Manjuyod Sandbar and experience Dolphin watching.
We love to visit all these places, but due to time constraint, we miss those island adventures. Maybe next time, after the pandemic, let's go explore this amazing part of the Philippines!
---
Thanks for taking the tour with me!
If you wish to participate on the airdrop, you can read the mechanics from here.
There's a recent post from @nomadghada that the airdrop will run in a few days more, so, good luck!
SmartBCH address: 0x550C6Dd4B77339E4c9272CCa41b59dAB413e0928
Thanks in advance!
---
Photos and content by ME. All Rights Reserved.
09/30/2021
©️ LykeLyca
---