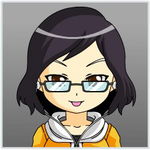 Yeah work is eating up my time now. 😂 I'm like, come on when will I write another article? 😅 So here it is folks, my article for the day is about work.
Monday we all met in Makati City to be introduced to our new sales director. His other team members were there but we weren't really introduced to everyone formally. It was like the director just met us and his other managers and that's it. 😅
Of course he also gave us tips and direction plus insight into future team plans. What else is there to talk about when we all have sales experience? I dunno I just feel like this company is kinda lax with everyone. Actually they were strict before when screening applicants but now that we're in, not too much. So far so good.
Since it was an open restaurant of course we had to order food and drinks. I just ordered spaghetti bolognese 'cause they didn't have what I wanted on their menu. 🙄 Would have bought some beer too but nah. It was too expensive of course so didn't buy any.
Once I got home that's when I bought a beer. Hahaha.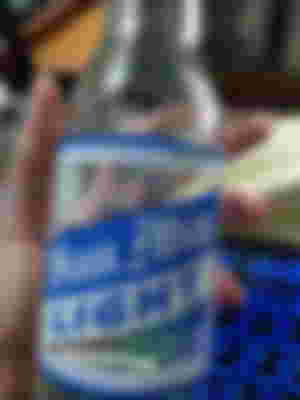 Anyway after that I've been working at home everyday. Wednesday was supposed to be our presentation day but then it got postponed to today because our manager had her booster shot yesterday. Then again all my new teammates said they can't attend this afternoon's activity so the online presentation didn't happen today at all. Sucks to be a manager sometimes huh? 😅 Good thing I'm such a good agent. 😂
Even if I didn't feel like making my own presentation since Tuesday, I made one yesterday. Well guess what I've been doing with it? I included it in the emails I've been sending out to people since yesterday. Hahaha. Might as well use it because I spent time and effort on it.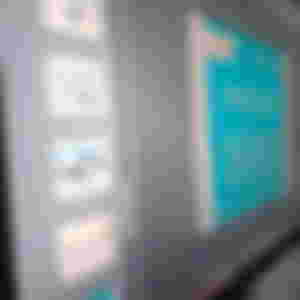 So of course I've been sending emails since yesterday. Email blasts for the win huh? 😆 I rarely do this so when I do it's always a lot in a span of several days. This time I am doing less per day. I'm creating the drafts first before sending them one after the other.
This is why my email account is almost full. 😂 It's almost 100% full and I still haven't deleted the rest of the old emails. I like seeing my email history. At least I'll know who and what I've emailed. BCC is the key. 😂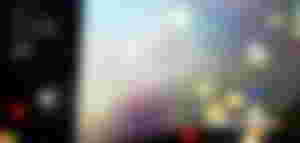 Yeah yeah I can use some email app/tool to send emails and such. I have an account on I forgot which one (something with monkey...). Even if I use that I feel like it's still a hassle as I'm going to copy all the email addresses. Also it has a limit so meh. Same banana. 😆 I'll just stick to manually copying email addresses from previous emails I sent then doing the BCC. 😛
Am I not working wisely? 😆 What do you use to do email blasts? As mentioned I rarely do this so I'm okay with what I've been doing but of course it would be nice to know how ya'll do it too.
XOXO,
* * *
All images are mine.
Not a member of read.cash yet? Click here to join us so you'll have some Bitcoin Cash too! Let's microblog on noise.cash as well!
Sponsors of LucyStephanie