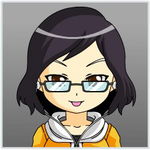 No I am definitely not Marie Kondo. I have my own way of decluttering and perhaps that is what's causing me to dawdle.
What do you mean "does it spark joy or not"? That doesn't matter to me at all. For me the question is, will it still be useful for me in the future? And that is where the problem lies.
I'm finally doing this because despite all my attempts to fix and clean my computer from the Facebook/Meta ad virus/worm, I have failed terribly. I never win against any kind of computer virus. This is not the first time my computer got infected. Each time was different and yet somehow disappointing and previously devastating.
(Add to that how frustrating it is to ask for help from Facebook/Meta. My gosh they are giving me the runaround instead of really helping! 😡 They will pass you around instead of them forwarding the message/report to the right department! WTH. It's been 9 days since my first report and still no refund/reversal of charges from the unauthorized ad caused charges!!! 😵😠)
And so I probably wasted two days trying to fix something I should have just disregarded. But you know I initially did start organizing after it became infected but I guess I am procrastinating from decluttering again. This has been going on for years, my stuff clean up plan all over the house has always been derailed, indefinitely. 😂
This time, to "escape" from clearing up my things I turned to trying to fix my infected laptop. I read articles on my phone then followed the instructions. Haha, nice try self.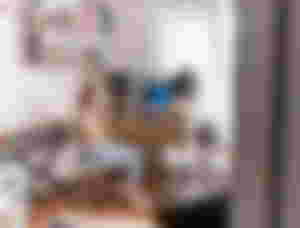 Even so I do the clean up little by little everyday since the unfortunate incident happened. That's the only way I can do it. I cannot do it all in one day. There is something about arranging and fixing up things that I cannot do. As mentioned in another article, make me wash the dishes, pots and pans all day and everyday and I will even thank you for it. I am so used to washing dishes that I can be a pseudo expert at it. 😏😂
As a kid I tried to arrange my things neatly or put them in order but it seems it is always still not enough. One time during those days, my cousin dropped by and she arranged my stuff better than me. I was like, whoa.
My mother probably passed on her habits to me. 😆 Our life has been in disarray ever since something happened. Ah what a life I have been living since then. 😆 Wait let's go back to decluttering. 😂
So as mentioned I have already cleaned up one part of the house. I am still trying to reduce things in area # 2 & 3. I think the second area is quite done now while I am kinda stuck on the third one. Sometimes I just don't want to do it at all and stare at all the "junk" I have everywhere. 😅 Other times I just want to throw everything and not care if I will be using any of them in the future.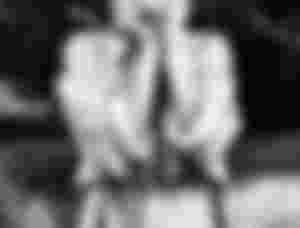 Hiring someone to clean the house is very different from decluttering. I have been hiring a cleaning lady to come by from time to time but that's it. She does organize my things but I have so many and she cannot throw almost anything. Of course I told her not to remove some things since only I know which one should really be disposed of.
And so it has come to this. I am back to decluttering and staring at it all. Oh yeah I am also playing mobile games and writing articles. Hey I also have those temporary tattoo orders. I've already done and delivered one of them yesterday. Another order just got paid last night so I will do that ASAP. Well I have to make a living too right?
And so we come back to the long process of decluttering. Again the question I ask is always, will I be able to use this soon? This is problematic as this is why I have so many things I rarely use. I have boxes and paper bags, old magazines and books and more. I even bought facial beauty masks that has never been used up to now. Hey it's almost two years and some have already dried up. 😂
Why do we even buy something we don't use all the time huh? It will just be wasted if we never use it. Wasted money is not a good thing at all.
And then I have a lot of property flyers, magazines, etc. Oh my, I have so many but no new buyers yet. How lucky am I huh? I always get more sellers than buyers. 😂 Those who inquire to buy from me mostly become quite rude by ignoring me or not responding to my messages after getting what they want. 🙄 Good manners online and through text is really a rare occurrence.
So anyway, the other day I was able to compile all those real estate related stuff. Then I thought about how I can give them away instead of throwing everything. I mean, some people can still use them maybe. And so I think I will post them online as giveaway to brokers or agents. Maybe they will be luckier with those things than me. 😂 Let's see when I will do that though. 😅
Actually, I read somewhere that you should get rid of things you won't be using in 6 months time. Anything beyond that can be thrown or given away. Well that doesn't work for me because how will I know what the future holds? 🤔 It's a general guideline but I can't apply it to all of my things. That's the problem, I always think something will be useful soon. Whenever that will be is very unknown.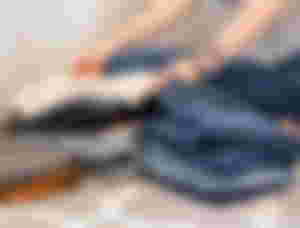 Just imagine all the clothes I have. Oh I've given away and thrown some over the years but there is still so much even if I rarely buy new ones. I have separate clothes for home use, for work and casual outings. Of course I also have some dresses and formal wear stuff. Oh let's not forget some ukay-ukay (low priced secondhand) clothes for really cold places (where there is winter). Sometimes I tend to buy such in hopes that one day I will use them outside the country. 😂 And then there's also the bedding sets, curtains, towels, etc.!
Out of all that, there's two bags full that I don't use. There's also another big container full of formal wear or party dresses. Where and when I would be using any of them (again or finally) is the question. 😅
If we owned the house we're living in, I wouldn't be bothered by all my clothes and stuff. Unfortunately none of my immediate family members have been able to buy a house for ourselves. How sad right? Even my being a real estate agent didn't help at all. 😂 Our eldest sibling can't even buy a condo here in Metro Manila despite the bigger salary. Oh well.
I'm guessing it will take me until mid-February to really get everything in order. Only if I stop procrastinating though. 😆 Let's see if I can meet my deadline.
Maybe after I get rid of most of my things I can finally leave this place and go abroad? 🤔😏 Perhaps that should be the basis of my decluttering huh? What can I bring and what will I leave behind? 🤔 Ah decisions... But that will make everything easier if I declutter that way. The question is, can I do it and just let go of my stuff? 🤔 😅
How about you? What's the biggest problem that you have when decluttering? Is it easy for you or no?
XOXO,
* * *
All images from Unsplash.
Not a member of read.cash yet? Click here to join us so you'll have some Bitcoin Cash too! Let's microblog on noise.cash as well!
Sponsors of LucyStephanie