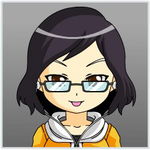 Ah yes, here's something about food. 😆 I seem to be posting "filler" posts recently because I can't bring myself to write the plenty of pending travel blogs I still haven't written. 😅 Might as well edit, update and share something I wrote early this year.
♦ Why Cook Pastillas?
Since I didn't have any new real estate video to upload in my YouTube channel I did another food related one instead. Lol. This is me cooking Pastillas for the first time! 😆
For those unfamiliar, it is a milk-based Filipino treat that kids love to snack on. Of course as adults we still love to eat some from time to time. It is also said that pastillas originated in San Miguel, Bulacan province which then spread to other provinces.
When I was a kid, I used to make no-cook pastillas so I thought I'd try something new. Usually people use cow's milk to make these. Since I can easily order some fresh Carabao milk, I decided to try cooking this Pinoy dessert/snack instead!
If you're curious where I get fresh milk, I have a supplier. Hehe, I used to sell dairy products within Metro Manila during ECQ or MECQ (lockdown) last year. Why not when no one was buying any properties from me. Haha. Might as well make money selling food.
I have stopped selling for several months now but who knows maybe I will do so again soon? 😅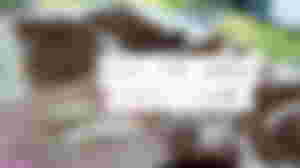 Anyway, don't forget, you will see a newbie cooking video later on with not so exact or perfect ingredients yet. I actually used 2 tbsps. butter but it turned out too soft (or oily?) so I wrote 1 tbsp in the video instead.
I got the list of ingredients online and combined them into my own version.
Also I used turmeric brown rice to make it glutinous or more starchy in case you're wondering. Hehe. Kaso I don't suggest you use brown rice kasi it will not "melt" fast enough.
The end result? It turned out too soft and not sticky enough. Still, I don't think it turned out too bad.
And now we go to the main event...
1 liter of Fresh Carabao milk

3/4 cup sugar

1/2 tsp. all purpose flour (or use cornstarch)

2 tbsp. butter (use less so it's not too oily)

optional: 1 tbsp. turmeric brown rice (use plain/sticky rice instead)
Pour milk in the pan, add the sugar and the flour.

Mix then stir continuously for 40 minutes using medium heat then change to low simmer.

Add butter (optional: add rice) and stir continuously
(- Remove rice before it becomes pasty)

Stir until smooth, well-combined and gooey.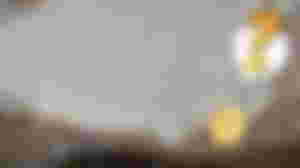 When the mixture is finally thick and pasty, it means you can turn off the heat.

Put the mixture onto a bowl covered with baking paper or wax paper and let cool

Once cool, powder your hands with cornstarch / fine sugar or use plastic gloves to roll a small lump of pastillas into a log.

Roll logs on powdered sugar/chocolate/flavored powder then wrap in wax paper or Japanese paper.
Voila! Home-made Pastillas!
♦ Watch the entire process here:
Oh yummmm. 🤤 Even if it was not as firm as it should be I still enjoyed eating everything. Well of course I gave some to my sibling but I dare not give to my relatives. Haha. It's not perfect enough so we just ate all of 'em. Maybe next time I will share if I can improve the firmness. 😅
I can only say it's better and easier to just make the no-cook version. If you have little patience and don't want to spend too much time stirring then cook something else. Haha.
What do you think about my first time cooking Pastillas? Do you have any cooking tips for this too? Feel free to share below.
XOXO,
P. S. This is a better and updated version of a previous blog I wrote on another writing site (as Artgirl).
(Lead/header image by Art x Stephanie Rue)
* * *
Previous articles:
Not a member of read.cash yet? Come join us!
Sponsors of LucyStephanie