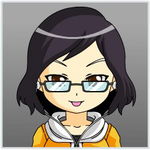 Yes dear readers, today I am finishing one of the two courses I am taking up via TESDA. This year is actually the first time I am doing such a thing. Haha. So happy they already have online courses.
First let me give you a little background or history on this important educational government branch of the Philippines.
♦ What is TESDA?
Technical Education and Skills Development Authority (TESDA) is a government institution that helps educate every interested Filipino. This was created in 1994 when former president Fidel V. Ramos signed the Republic Act 7796.
Basically this is more focused on the 'technical-vocational education and training (TVET) system'. This is why for years since being created, many Filipinos have been able to go abroad after enrolling and graduating from or finishing the various courses offered by TESDA.
♦ TESDA Online Courses for Upskilling
These days thanks to the pandemic, many things are being done online. Finally TESDA is already offering online courses! And the best part is, ALL COURSES ARE FREE! The modules/chapters can be taken by any Filipino all over the world!
According to a news report, there are already 1.6 million Filipinos enrolled online since the pandemic happened! Haha. And I am one of them. Fantastic right?
Here is the news report (in Filipino) about the TESDA Online Program via CNN Philippines:
Isn't this amazing? I've been hearing about TESDA for more than a decade. Most people would enroll here for technical and vocational courses before going abroad. Recently I also decided to enroll when I discovered there are two useful online courses that I can learn since I plan to shift careers. Wow I am so happy to be able to do this online in my own free time.
I'm done with one online course and have yet to get a face to face assessment. Apparently I need to pay for the practical assessment. Haha, as shared in noise.cash, I thought the evaluation was also free. Ehehehe. It's okay, at least we only have to pay for a minimal amount. We can use the BCH we earned to pay for it! Woohoo!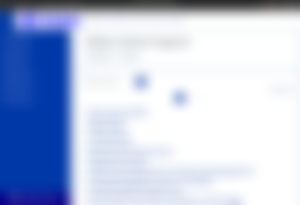 ♦ My TESDA Experience
Since I have been thinking of changing careers, I finally decided to enroll to two online courses via TESDA. I already attended a certain international certified training back in May but I still want to further my education. The new career I am planning to get into is very different from what I have studied in college and also my previous and current careers.
Of course I need to learn and practice more in order to be hired. That's why I decided to take two of the available courses I could use soon. Unfortunately because I can study the lessons anytime, I am always procrastinating. Hahaha. I think I signed up online in June but I only finished the first course a few days ago. Imagine that. Lol. I'm only starting the second course this week because heck I don't want to go to any assessment center without finishing this 2nd one.
Another thing I like about doing the online courses is the TESDA website is easy to use. There are no delays and it is working smoothly. It also looks clean and not cluttered at all. I don't find it boring when I go through the units. Customer service is also helpful, whether via email or thru the Facebook pages.
The slight problem with studying online is with me. Sometimes I'm not motivated to study at all. You know I find it boring to self-study. Hahaha. Even learning Japanese or Spanish on my own is just not working at all. 😂 Been trying to learn those languages by myself for years but still no luck. I am stuck with the basics and that's it. 😂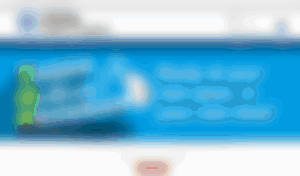 Anyway I am doing my best to finish this second online course in my own sweet time. It's a good thing there is no time limit on when we should "graduate" from the courses. As soon as we are done then we can apply for the assessment. I also saw a video that the certificate we get needs to be authenticated and verified. Hmmm. Will have to ask an official TESDA representative for that.
In preparation, I checked on the some of the listed schools online but when I called one or two they told me their permits have already expired. To get the updated info, I sent an email to TESDA. I also put my mobile number just in case they need to call me or something.
Well I did get a call from them recently. This is how I learned there aren't any available assessments anywhere yet. Since we still have a major quarantine here in NCR (Metro Manila), it will only be available once such is lifted. The caller gave me some documents to fill up which I have to submit back to her. I also have to include some of the requirements indicated in it. Only then will I get a schedule for assessment near where I live.
Actually that's fine because I prefer to get the evaluation done for both courses all in one day and in just one school. I have to finish this second course first before I finally submit my name/documents for assessment.
I won't share the courses I am taking yet. Hehehe. Will probably let you know soon but for now both are a "secret".
Looks like I will also finish this online course first before I finish writing the follow up on the fantastic native beasts and plants article. Hehe. So much to do so little time? Blame it on my procrastination. 😅
How about you? Have you enrolled in any of the online courses yet? Or have you enrolled in any of the vocational courses via traditional classes before? What do you think of TESDA now?
* * *
Wow I am on a roll on history month articles. Hahaha. If you want to join this writing challenge, you still have 3 days to do so. :) Well technically you can write even after August but since it is our History Month it's better to dedicate such articles this month.
XOXO,
* * *
(Lead image is a screenshot of the TESDA Online Program website.)
Related history articles:
Not a member of read.cash yet? Come join us! Let's microblog on noise.cash too!
Sponsors of LucyStephanie