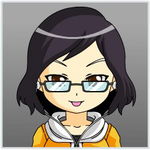 After one week in Cebu City back in May of this year, it was finally time to go home. I returned to Mactan-Cebu International Airport (MCIA) on a lazy Sunday.
This is the second and last part of my airport/airline experience during this pandemic. If you haven't read the first part, please do so for context and to understand more about the places/abbreviations mentioned here.
So anyway, how different was this flying back to Manila escapade from when I went to Cebu? Find out below. 😁
♦ Before the Flight Back to Manila
Packed my stuff well the night before departure because my schedule was around lunch. It was quite a hassle due to one bag in particular.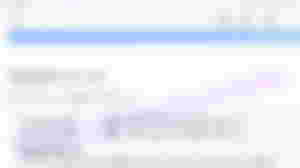 As for the travel requirements, it's way easier to go back to Manila. All I had to do was ask the hostel to print out my travel itinerary/documents and that was it. A fellow trainee was also flying through MCIA so it meant we both saved on taxi fare going to the airport. Haha. 💕 I didn't expect that at all so I was happy about the turn of events.
The best part is, a negative RT-PCR test result wasn't required. Isn't that fantastic?! No need to search for where to have it done for free in an unfamiliar location. 😄 My companion had to pay for one to go back to her province but I didn't have to. 😊
My entire travel experience wasn't as smooth as I expected though. Of course when we go on trips we should expect various hitches along the way. Too bad I wasn't thinking that way at all upon going back to the airport. I'm not sure why. Haha.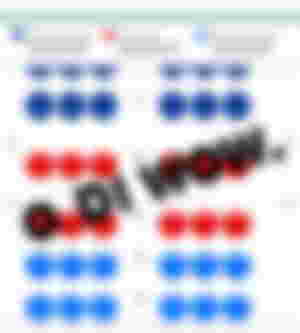 A day or two before the flight date, I again did the online check-in thing. I also saw the fees for choosing a different seat the second time around. Oh what a tragedy to have to pay to change my assigned seat just to sit next to the window. 😂 Guess I'm meant to stay along aisles in planes huh? 😆
During that time my return flight was via Air Asia. I didn't really choose this airline but it was paired with my departure flight so I just booked it. The best part of this was, I never had any change in schedule at all! Hurray! I didn't think it would be possible to have a fixed flight schedule. Haha!
♦ Back to MCIA We Go
Going back a second time, I was finally able to really appreciate the airport. Why? Because I saw a variety of areas as opposed to when I first got there. I was able to explore more of what's inside. What fun.
We left the hostel around a little past 8 am. Of course we both wore the required face masks and shields as well. When we got there I thought we could just go straight to the waiting area after going through security checks and all that. Oh no no no, it's not that simple. 😂 Of course everyone has to go through temperature and baggage checks inside the building.
Before we even got there, to my surprise someone came by to assist my companion with her luggage. Uhmmm. The airport guy had a trolley we could put our bags in. 🤔 (I think he's what's called a porter.) Some of the people there did the same thing so okay, I guess it's normal...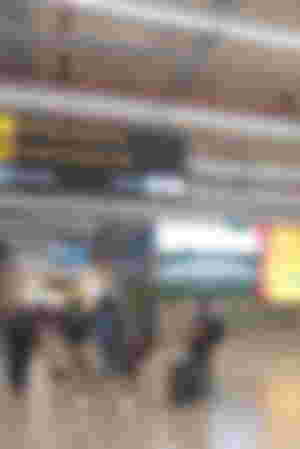 If I didn't have 3 bags and a companion I would just carry everything all the way inside. Well it was still a good idea, at least we had someone to navigate around the terminal. I am not familiar with the place at all so he led the way for us.
We first went to the entrance to the check-in area. While waiting in line the travel QR codes were prominently displayed for everyone to see. He informed us to scan it before we got to the security check area.
At the entrance, there was a big screen display and a camera that seemed to take a picture of each person. It also showed our temperature. Once past that we went to the baggage check area. After that the check-in counters for the three different airlines could be seen. It all looks very nice and organized!
Look it's not even crowded too! Not sure if this was because it was only around past 8 am. I think it's more fun to travel now because there aren't too many people around. Haha!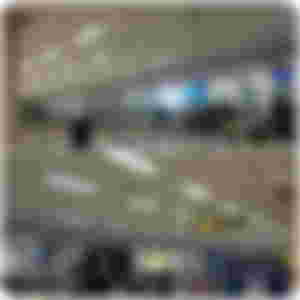 On the way to my co-trainee's airline counter area I told her I had checked in online so I will just wait for her. The guy said not to do a check-in at the counter if I already did it online. I don't remember if I told him which airline I was flying with but he did say baggage check for me was quite strict at the gate. He said it like it didn't matter so I didn't mind it much.
My co-trainee went to one counter and we waited for her to finish. She was taking a quite a while and it seemed like there was some kind of issue so I went over to check what was going on. Turns out her luggage was overweight and she didn't have any cash with her. After she explained her situation another personnel checked some details on the computer and then said they will not charge her for it . Good thing she had a free baggage something included in her booking. I told her she's lucky she didn't need to pay for anything.
Once it was all done and her luggage was taken away to put in the plane, I checked what they gave her and I saw what her gate/boarding area was. My online check-in thing didn't show anything like that. What the... 😮
How was I to know where to go if it wasn't showing in any of my documents right? Of course I had to go to the other airline check-in counter to ask them about it. Guess what happened next? The lady personnel asked for my bags after I gave her the check-in document. They wanted to weigh my bags. Oh my. I had three instead of the original two I had with me. The third one was full of packed danggit, pusit and longganisa. Oh boy. 😂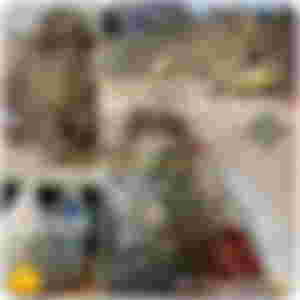 I called the bag guy to have everything weighed. At first he hesitated but eventually brought all three to the big weighing scale. Told my companion it looked like I'd be the one who has to pay instead of her. 😂
And yes, they did charge me for extra baggage since all three went way over the weight limit. 😅 If it was just the two I had, it was still 1 kg over the handcarry limit. The woman at the counter also informed me two of those had to be left with them for storage on the plane. I can only take my handcarry bag with me. Looks like I won't be choosing Air Asia again in the future. 😆
I wasn't expecting any additional expenses so I didn't have enough cash on hand. My debit card didn't work when they swiped it at the counter (security feature) so I had to go outside (still inside the terminal) just to withdraw at an ATM. What a hassle. 🤦‍♀️
Good thing my companion needed to go out of the check-in area as well. She ordered a Cebu lechon food pack/pasalubong for take out before we went inside (that's why I was able to take some pics before going there). Since we took quite a while at the counters, sure enough her order was ready to pick up by the time we went back. The porter guided me where to withdraw and then we went to the food kiosk to get the package. Afterwards we went back to the check-in place so I could pay the fee.
It was then I really noticed the absence of long lines at the counters. Maybe I should thank the pandemic for that? Haha. I was happy I didn't need to wait too long for other people to finish checking in.
Another good thing was, I split the bill of the extra charge with two other people. 😆💕 They ordered some dried seafood from me since they learned I was in Cebu that's why I had a big and extra plastic bag. No way was I going to pay for it on my own so I messaged the guys about the predicament as soon as I was told the amount. (They sent me the payment via online transaction. Oh yeah!)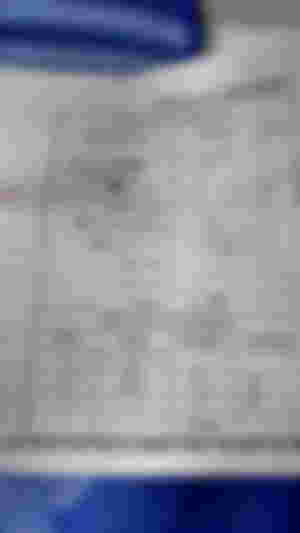 At least that's why I didn't feel too bad about paying for the "unexpected" fee.
Before I left the hostel I already had an inkling that I might be paying for it. I told both of them about it but they informed me the airline would never charge me for it. Uhm, nope. Not when you fly with Air Asia. 🤭
Another good thing to keep in mind when traveling is, it pays to be a "girl scout" or laging handa (always ready/prepared). Before my flight to Cebu, for some reason I thought of bringing a bit of plastic packing rope with me. I just felt like bringing it. My rational mind said no but another part of me said, who knows what would happen?
I guess that's my intuition/foresight kicking in. Rarely do I listen to it but that time I was happy I did! Why? Because the lady at the counter told me the plastic bag has to be secured properly before it goes in the plane's baggage area. Apparently just tying it up at the top was not enough.
Maybe that's why the market vendor initially packed part of the dried seafood inside a box. Unfortunately I removed those from the box since it would mean I would have 4 things to bring to the airport. Nope, no way I was gonna carry one in each hand.
And so while in front of the check-in counter I remembered I had the packing rope in one of my backpack's pocket. I was really glad I brought it otherwise I'd be pissed and in such a bind. 😂
I happily provided it to the surprised porter who proceeded to tie up the plastic bag like it was a box. Not bad to have somebody like him around huh? 😊
♦ Waiting and Then Boarding The Plane
After I got my new tickets/documents and my two bags secured with the airline personnel, we proceeded to find our designated gates/waiting areas. Before that, of course we gave a tip to our ever patient porter.
When we found the signage for the gates we realized my co-trainee and I would be staying at opposite sides. And so we bid our goodbyes and went our separate way.
This was where my boarding gate was.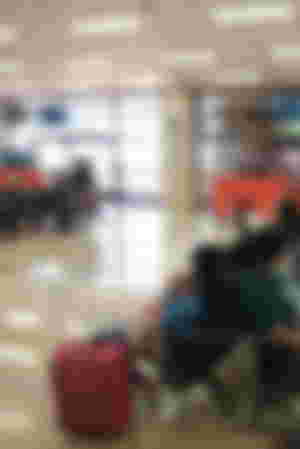 As you can see in the picture, it's totally different from Cebu Pacific/NAIA. The seats only had signs to not sit beside each other but that doesn't prevent people from sitting side by side. I noticed a few people didn't follow the social distancing protocol. Sad huh?
Anyway I found a seat and placed my bag on the vacant one on my right. At least one side of me would be at the right distance from other people if ever somebody decided to not follow protocol. Somehow I felt uncomfortable while waiting. By the time I was settled in it was already past 10 am. Whoa.
Past 11 am I thought of eating lunch after posting some of my travel pictures online. (Thanks free airport WiFi!) This time I could roam around freely because I only had my handcarry bag with me, unlike when I came from Manila.
On my side I didn't find any food I wanted to eat so I decided to cross over to the other area where my co-trainee went. While checking on the fast food shops I kept my eyes peeled for any sign of her. And then I found a Japanese restaurant that had some ramen and such. Oh my kind of food. Surprisingly I saw her sitting at one of the tables. 😆
Of course I went to her table first for a quick hello and chat. She was already eating so I just left my bag on the other side of the table before going to order mine. And yes there were signs and reminders for everyone to do social distancing even at the dining areas. Good job huh?
My co-trainee left earlier since her schedule was only a little past noon. After I was done eating I went back to my side of the waiting area. When boarding time came I saw something I've never seen before. There was a weighing scale just past the gate to the boarding platform! Heck, people who had two or more bags with them were asked to weigh their bags before being allowed to enter. Whoa! Seriously? 😂
Good thing I already paid the fee or else I would have done the same thing and pay for it there. 😂 What an experience it was. Oh but wait 'til I get inside the plane. Haha.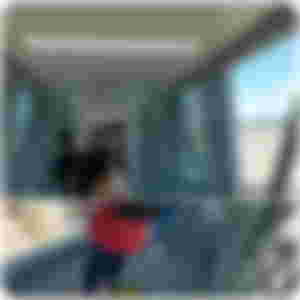 We went through some kind of hallway/bridge or boarding area. You can see more of it in this picture collage below. If you see the PAL plane (bottom right, where my co-trainee probably was) you'd know what it looks like outside.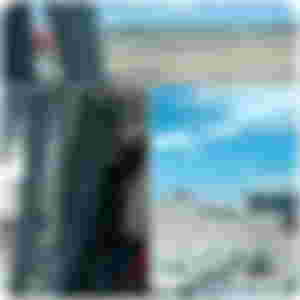 Inside the airplane I felt like it was not as spacious as Cebu Pacific but that's not important really. As long as the safety protocols are followed then I'm good with it.
♦ The Flight Back to Manila
As soon as I was able to sit comfortably inside, I asked my co-trainee if there was also a weighing scale before they boarded the plane. She told me there was none. Huh. Confirmed! 😂
As usual there was the air steam and then the stewardesses did the safety instructions first and then the plane went up, up and away. The sad part of the story is, it seemed like the airline didn't bother with social distancing on this flight. There were people side by side on each row. What the heck, someone was sitting beside me! Good thing I had the aisle seat otherwise I'd be sandwiched by two people.
Yes I know we were all wearing face masks and shields but I still felt unsafe.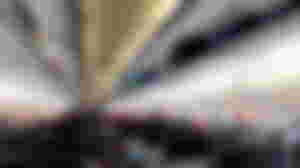 Anyway, can't do anything about airline policies.
The plane also has it's own restroom near the back area. I think that's the norm on all airplanes so I decided to use one for the first time! I didn't have a very pleasant experience but it was good enough to serve it's purpose.
And look, they also have emergency info pinned at the back of each seat. 👍 The best part of it is, it has Filipino instructions! Good job Air Asia! 👏 All local airlines should have this kind of safety manual.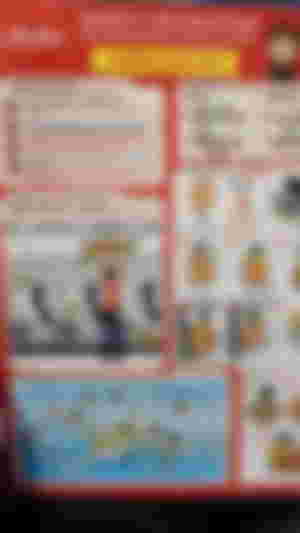 There's also WiFi available but it wasn't free. And here's the kicker... while in flight, the stewardesses suddenly had a cart filled with mementos and snacks for everyone to choose from. 😱 No it's not free, they were for sale! (I think it was announced before we were air bound, or not.)
Goodness gracious. I've never been on a plane where it was like a movie theater before the show started and someone was hawking food and other stuff. Oh no, I will never ride with Air Asia ever again. Sorry this has become quite an honest review of this particular airline.
Did you know Air Asia doesn't even have human customer service agents? WTF?! They have bots who can't help with complex issues. GTFO. I thought Cebu Pacific was worse due to the flight change issue I experienced, then I find out Air Asia is probably the worst!
A friend advised me to go with PAL instead the next time I will travel by plane. For sure I will definitely do that to see if it's better than both. (Despite their filing of bankruptcy recently.) Pffft.
♦  Finally We Landed In Manila
Do you know what's the most astonishing thought I had the day the plane landed in Manila? I Did Not Miss NCR At All. 😂 Wow. 😆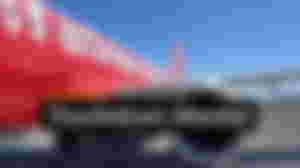 Since I still live within NCR I don't mind that I've been living here for more than a decade now. Unlike during my teenage years, I actually feel quite the opposite now. Haha.
So anyway, we got out of the plane and followed the stream of people towards the baggage claim area. Unfortunately I didn't take any pictures there. It was still quite enjoyable to watch the bags come out one by one. Each one was moving along the machine path (carousel) while most of us waited for and picked up our bags. Hehe.
Upon getting my stuff I proceeded to the restrooms. Also I don't think I was able to scan the QR code again. 🤔 Afterwards I went to the waiting area in terminal three where my sundo (someone who will pick a person up from a certain location) would pick me up.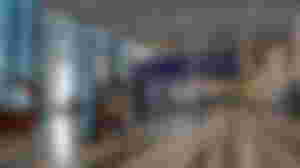 My former officemate became my transport service. 😀 He offered to because he would get his dried seafood order and our home was on the way to somewhere he was going. Lucky me I saved fare money again! Thank you Jesus. Haha.

And so that ends my story of traveling by plane in the midst of a pandemic. How about you? Have you also traveled by plane recently? Hope your experience was better than mine if you did. 😆
XOXO,
* * *
All images used in this article are mine.
Not a member of read.cash yet? Come join us! Let's microblog on noise.cash too!
Sponsors of LucyStephanie