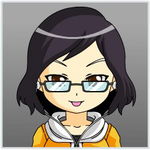 Okay, I am not an expert on this topic that's why I did my own research. It won't hurt to know these things especially when a lot of us are complaining about floods, warmer temperature, etc. This is the "secret" problem I talked about in my previous article.
By the way, this is sort of part 2 of my mangrove related articles. Hehe. If you'd like to read more, please check the previous one and the one coming after this. For now let me share these to you dear readers.

♦ Five Reasons Why Decreasing Mangrove Numbers is Life Threatening
TL:DR;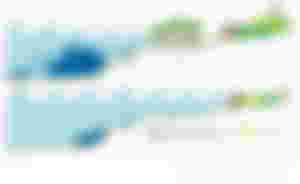 In detail...
Most of us are not wealthy, some are middle class but the majority are poor. That's why we're all writing in various pay to write sites like read.cash right? So we can earn BCH from the articles we publish. That's why many ordinary people are also into cryptocurrency, NFT and play to earn games because most of us need money to buy basic necessities.
Let's think about this for a second. Most people are too busy earning money that we don't think about the problems ordinary fishermen and coastal communities experience everyday. Aside from coastal flooding, red tide, local fishing/factory vessels harvesting all the fish, illegal fishing that reduces the daily catch and foreign ships stealing our fish, do you think that is the end of their troubles? Notice I didn't even mention pollution yet.
Now let's add the destruction of mangroves to the problem. Oh no, much less seafood will be available to catch. Poverty then increases which in turn causes more destruction of the environment via illegal logging, poaching of wild/endangered animals, illegal fishing, etc. Do you see the bigger problem here?
As long as we can comfortably buy seafood in wet markets, restaurants and the like, who are we to complain, right? Think again. Problems always start small until it gets bigger and bigger and then more people get affected. Who knows, if it gets worse more people may die too. That's why it is important to solve the small problems before it gets humungous and irreversible. This is why replanting and reforestation efforts should be the last resort.
In simple terms, mangroves provide a habitat for fish, crabs, etc. The little microorganisms in such seaside ecosystems produce variation of plants and animals which gives the area biodiversity. Less mangroves = less biodiversity.
Think of the circle of life, the little beings are consumed by bigger creatures which of course are disposed of by microorganisms upon death and so on. Now if you destroy several parts of that circle, imagine what will happen? Over and under abundance of certain species will happen and that may not be a good thing at all. Plants and animals living in mangrove forests worldwide are already almost extinct while most are endangered!
The World Health Organizations (WHO) says human health depends on the ecosystem products and services. Decreased biodiversity means loss of food & nutrition, medicine, income and more. It also means increase in damage from natural calamities, diseases and death. So you see, further reduction of our mangroves is a great problem for the whole world!
The Philippines is one of the top ten countries that are rich in biodiversity. If we don't take care of our mangroves now then it means more people will die soon. We are giving ourselves more problems in the future.
This is the same as having denuded mountains which causes landslides that destroy many things. The only difference is, this one reduces land above the ocean. Aside from that, seaside properties get damaged which of course adversely affects people's lives.
Did you know beach properties can even cause seaside plants to die? Watch this video:
Just imagine how many mangroves have been lost worldwide! In one study, they say that around 20% to 35% of mangrove area worldwide has been lost since around 1980 up to 2010. The reduction rate of mangrove areas is approximately 1% per year. It could also be as high as 2–8% per year as estimated by others.
A more recent study published in October 2020 states that the global loss caused by humans was estimated to 62% from 2000 to 2016. 80% of that was done in six Southeast Asian nations! This is why the Coral Triangle is important!
Do we want more of our islands to sink into the ocean because we keep disregarding and cutting down the very things that protect us from storms, etc.? Come on!
Big words. 😆 Well, let's put it this way:
Less mangroves = more carbon dioxide (CO2).

More CO2 released in the atmosphere = faster climate change.

Climate change = warmer Earth and more environmentally dangerous living conditions or more death in the world.

Mangrove forests can hold 4x more CO2 than land forests. This means, less mangroves = more deaths.
In the Philippines, there was a total of 450,000 hectares recorded as mangrove areas. Unfortunately by the 1970's only 1/3 of that was left. And now, well you already know how much is left in the Manila Bay area alone. (Read my previous article if you don't know about it yet.)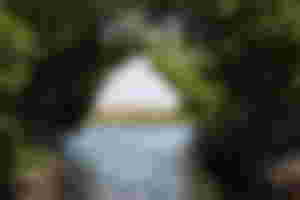 Who would have thought mangrove deforestation would even cost billions of dollars? Well I surely didn't until I read about it.
According to a 2012 research article, Estimating Global "Blue Carbon" Emissions from Conversion and Degradation of Vegetated Coastal Ecosystems,
...management efforts focused on reducing coastal habitat loss may be more beneficial than the extensive restoration efforts...
In the Philippines alone, we experience costly economic damage from typhoons and flooding! Think of all the tax money the government spent on helping all the affected people. And then imagine how much bigger our country's loan have become. We pay that plus the interest with our taxes! And then inflation happens, prices go up, and so on. Oh let's not even think about the loved ones that thousands of people lost, especially during super typhoon Yolanda (Haiyan).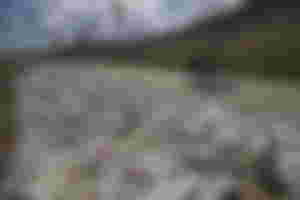 In July 2017, The Nature Conservancy reported:
Based on the Philippines's current population, the mangroves lost between 1950 and 2010 have resulted in increases in flooding to more than 267,000 people every year. Restoring these mangroves would bring more than US $450 million/year in flood protection benefits.
That's the amount we can save just to rehabilitate our mangrove forests! Convert that to Philippine Peso and that'll be in billions.
The same non-profit organization stated the following in The Global Value of Mangroves for Risk Reduction (2018) report:
Mangroves can reduce (storm surge) wave height as much as 66% over a 100-meter-wide belt, and by 50-100% over a 500-meter-wide mangrove belt. In low lying areas, even relatively small reductions in water levels can reduce flooding and prevent property damage.

Without mangroves 39% more people would be flooded annually, and flood damages would increase by more than 16% and US $82 billion annually.
Oh I don't even want to convert how much that USD billions in PHP is. That's how extremely expensive the effects of the loss of mangroves is. Just think how much poorer we are becoming because of our disregard for nature.
Now are you aware where the billions of dollar cost will come from? Where else but the global coastal ecosystem conversion or damages (based on the so-called social cost of carbon)!

Why destroy these very useful plants and spend billions when we can save money and preserve/conserve these instead? Our country is not monetarily wealthy so environmental costs in billions is unacceptable!
Oh but where does some of our tax money go? P389 Million ($7.7 M) went to the dolomite "white sand" project in Manila Bay that are constantly washed away when storms arrive! 🤦‍♀️ We are so smart huh?
Aren't we always hearing the financial gurus saying we have to save and invest our money to be rich? Well we should do the same and save our mangroves and other natural resources so we can be sure we're investing in a brighter future!
♦ What's Next?
This is not the end. Knowing the above is not enough. This why I am advocating to help save Manila Bay and other mangrove areas, including corals and the like, in any way we can. We need more action to have a better future.
We need to call on our government to prioritize the protection of nature by taking action the right way. We have to call out and expose companies and the heads of private corporations who are destroying these plants (*cough Bulacan aerotropolis project cough*).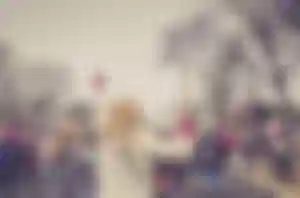 Each of us can do something to help the environment. It can be by signing the petition led by the UP Marine Biological Society, reporting mangrove cutters and helping prevent destruction of these trees, spreading environmental conservation awareness and lastly, planting indigenous mangroves in the right places.
Now do you know what we all should do? What are the things you've realized while reading this?
In my next article I will share some info on what happens when we lose mangroves and how we can help reduce the declining numbers.

XOXO,
(Lead image is by Leon Dulce/Kalikasan PNE via Bulatlat.com)
* * *
Previous articles:
Not a member of read.cash yet? Come join us!
Sponsors of LucyStephanie