Date: September 6, 2021
Monday.
Hey friends, it's your host Lucifer again. Tell me your beautiful desire. But before that, let me tell you today's topic.
Topic: Hiding from common works at home.
From the very first of life two things never changed. I know you will say more but I am suggesting these two. Sun rise & Sun set.
Everything in our daily life is highly dependent on these. We wake up early in the morning and we end our work when the sun sets. This is one kind of our daily routine. This circle of life is going on and on. We are maintaining this routine from decades. Our next generation will also follow this rules and regulation. So the nature teaches us to be punctual and beware of following the rules. But there is something in human being, there always something we want to hide from others species.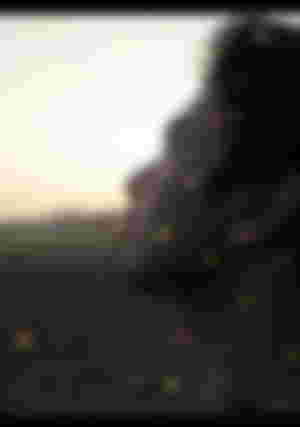 We, the human have nature of negativity. You don't agree with me? Ok, let me explain you. Our current generation is highly dependent on their own rules. They are making their rules for their own privileges but neglecting the rules that they do not want but are essential for their own benefit. For example, now a days students are more attracted to the communication system in virtual world then to communicate with their parents and if someone questions about their deeds they simply deny the fact.
We are now rising late in the morning and going to bed at the late night. If we ask for the reason we can answer ourselves that we are busy in our daily basis practical works. Let me ask you a question. Before this decades when the technology was not so advanced like our current Technology, how the people would manage their daily basis important works? No one can answer this properly. If anyone can do, he or she have to show some excuses for that too. Now back to the point. The sun has remained there and doing its own job but we are failing in every time. For what? Misjudgment or being lazy? Decide yourself. Solution would be what? Now let me focus on my daily works.
Getting up from bed and then following my daily routine.
Daily routine that controls me and keep faith in my works.
I could be anyone. I can wake up from bed late in the morning. I deny.
I can have my breakfast with costly foods which are actually unhygienic for health. I deny.
I can order our housemaid for many things that I can actually do by myself. I deny.
I can remain lazy and unwilling to do household work. I deny.
I deny each and everything and this is my legacy. I cannot be like those people who remain like a prince/princess and then curse their fate when they go to their in laws house or in other work place. From my very childhood I started working on my home. I help my mother in the kitchen and my father in other household works when he was alive. But now, I have to it by myself. I simply cannot stay in my bed until I do all my work. I am some kind of that person who feels uneasy if he witnesses anything wrong in a wrong place.
Some of my friends and cousins make fun of me and say that there is no necessity to work in home when you have house maid but I don't think this is right. House maids are also human being. I know they work here and they get salary for this, but how is this manner to give them all household work and remaining like a King/Queen on the bed? Because of this, I don't think so. I totally deny this manner. For me it's inhuman work. I prefer working in the morning. I prefer morning breakfast made by myself and I prefer working after returning from my University so that my mother who is working hard all day long can rest for sometimes.
This content and pictures are mine. Relax friends. No intention to hurt someone. Though I'm saying sorry if I hurt you. Thanks.