Rehab for Anger Issues!
The 6th October, 2022. Thursday
Human beings and their unstoppable quench of learning new things always make a big statement when we try to explain life on this planet. The only creation of Almighty with supreme merit and intelligence. The way we think, we apply and we have result about anything, it makes us more powerful. We are not comparable with any other creations. So that means we have no problems to face, right? Well, that's not true. The reality is we, the human beings have flaws too. Anger issue is one of them which not only pushes our supremacy backward but also have the abilities to destroy what we achieve or made for ourselves. Today, I am going to discuss about it. Why? Because I have seen the worst part of it. I have seen the destruction and I have witnessed the epic fall of a successful person. Just because of the anger issue.
Well, I made a comeback here yesterday and posted my article. Suddenly I started getting a lots of notifications from my old friends from here. They still love me! I'm so happy with you all. Massive respect and love for you all.
Now tell me, is there anything destructive than anger issues? The answer is no and today I will explain the way of controlling it. I call it the rehab process of anger issues. So, you are looking at me, the guy who had anger issues but somehow I get my hands on it.
Let us go throughout the human nature. We get angry over many things and for many reasons. Person to person varies and the anger percentage also differs from man to man. We are not here to consider ourselves the guinea pigs to be examined over anger issues. Let me tell you how I managed my anger issues.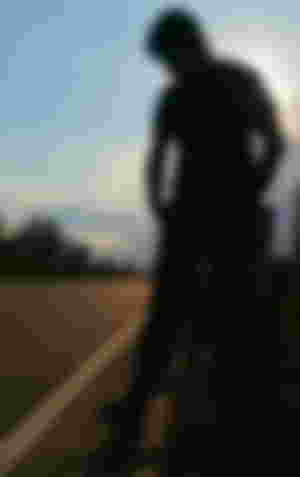 I had a bad tempered ideology which not only harmed others but my close ones too. That was my past but gradually I understood that I need to sacrifice my over reaction on small things. I need to accept my present, past & the upcoming future. To work on it, I made a routine to gain the control over my short tempered mentality. Here are what I did. Keep calm and read it.
1) Prayers
The best way to control your anger issues is to talk with the Almighty Himself. Ok, genuinely that is impossible but the closest way is to devote your beliefs towards Him. I don't know whom you believe and which religion you follow but getting yourself surrender in front of Almighty will reduce your anger. Not only that but it will also increase your other human moralities too. For me, it was the key point to succeed.
2) Reading Books
When you focus on something specific which holds your attention towards itself, can actually help you to stay out of your problems. Well, I'm talking about books or journals. Specifically, the books. Based on your favourite subject, genre, writer or incident, a book can give you inner peace and full concentration. You will be introduced with some characters and new world. Once you get attached with that world, you will have less times to get yourself involve in some rage moments. Look around and you will find that a book lover is far away from any types of quarreling situation. That's the power of book. I followed this one too.
3) Hobby
In our childhood we all had some specific hobbies which faded up when we grew up. Perhaps they never washed away. Just bring it back to life. I had my hobby of gardening and I started that too. Maximum time I try my best to focus on it and trust me, I have succeeded. It doesn't matter which types of hobby you have, all you need the true passion to make that happen. It will reduce the anger moments too. Whenever you feel angry, just turn your focus towards your hobbies. Definitely, you will see the progress.
4) Staying Positive
No matter what happens always remain positive. Listen positive music, motivational speeches, follow good paths. Always remember that anger will destroy the kingdom which you want to build. So be grateful with what you have and stay humble, quiet and positive. Don't let the beast in you get the power over you. If I can, why can't you?