One Year in Read.Cash: The Game Changer of my life
Date: 13th September, 2022
Tuesday
Hello Ladies and Gentleman, how are you all? Surprised to see the Devil or didn't expect me to this platform again? Well, here I am, among you people or may I say, among my family and friends. I told Chloe, the Detective that you all will be surprised. No, no, you are not day dreaming. It is me, your desired Devil who recently completed ❝ One Year Journey ❞ here in this very platform. A journey that is worthy enough for me. A journey that helped me a lot to build my own career. A journey that introduced me to these amazing people. A journey which made me feel that I am someone special. So, ladies and gentleman, today I am here to thank you all for staying with me and of course to this amazing platform which made me who I am now.
365+ days have passed, since I had joined this amazing platform where contents are important. Not to mention but this is my 2nd account. My first account was sacked as I was totally unaware about the rules and regulations. Then I started learning and opened this one. Slow and steady, I hold my nerves and gained the pace. Now I am here, a year completed. This is a dream that I cherished for a long long time. Who knew that it will come true one day?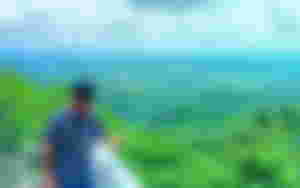 I simply cannot explain how happy I am now. I know things have changed and now we are dealing with some problems but that doesn't fade the legacy, the commitment of this platform. Don't know about others but I acknowledged this website, so much grateful towards it and @MarcDeMesel Sir. Thank you for everything.
Let me talk about it more. Because here I am telling you how it helped me in this long journey. Hold my coffee as I am taking you back to the time. Pretty sure that you will love that. Time travel, back to the past.
The first thing which one can understand about this platform is it's deep knowledge sea. Remember my mojo when I ask people what did they desire? Well, this is the place where you can actually ask for your desires. Enriched with knowledge and worthy writings. The things around the world are also here. Just search and find. I did it by myself and trust me, I'm so happy to be here.
What if I say that I have more friends here in this platform than other social media accounts? To be honest, I have many Filipino friends related to this platform and they are so helpful. Even I have friends from Indian subcontinent, I have become a big fan of them after reading their writings here. This platform connects people.
One shouldn't disagree with it that we all have come here to earn. We are paid for writing. Cryptocurrency is playing the vital role in our life and read cash has added a much needed booster in it. I am benefited with it. So definitely it is worthy for me too. When I talked with other people, they also admitted that they are financially helped by this website. It not only added an extra way of income but also helped people to dream more and get ready for the next dream. Talking about dream I must say many of us has fulfilled our dreams with the economical help of this platform.
When I talk about legacy & perfection, I talk about read.cash's content creators who provided us some worthy writings which not only allowed us to know about new things but also enriched our knowledge too. Thanks a lot for all those valuable contents, stories, personal experiences. I felt those from the core of my heart.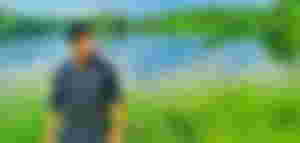 So that's all for now. I don't know what will happen next but I am pretty sure that this community is the ❝ Game Changer ❞ of my life. I am thankful to each and everyone of you. May this platform rise again.
Lead image edited via canva