Once you set the bar, there's no Coming Back!
Date: 21st June, 2022
Tuesday
Elders said so and this is what I truly believe. Once you set the bar, there is no coming back of it. It's you and it will be always you who set the record to break your own way, own destiny, own desires and own passions. Follow it and make it possible. Because once you choose this path, you need to upgrade yourself more and more. New way to reach, new way to rise and you will find yourself as a warrior. To win any kinds of war, you need to shove your laziness deep inside the mud and need to bring out the fiercely face. The face that fears nothing and ready to battle against all odds.
Today I am going to talk about that. I'm so sorry that I broke my promise and wasn't able to stay longer here as I mentioned before but things are about to change now. I need to reclaim my spot. I need to regain my energy. I need to recharge myself off to the limit that no one again dares to touch my legacy. That's how I should work. To be honest, I'm on it. My laziness ruined my life and I have no one but only myself to blame for that. You see, I am here in front of you, talking trash about myself. Why? Because I know that I have broken my faith with my own hands. None to blame for it. I gave chances and that's why I suffered. Hello dear, it's your host is talking around and welcome to my show.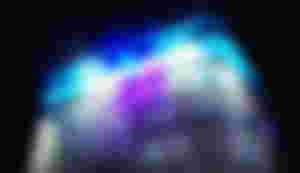 Recharge. Regain. Reclaim. Three specific words to find out the lost faith in yourself. When you figure out that you have lost your specific version which was far better than your present situation, you need to refocus what have you done and if there any possibilities to win over that battle. The legacy you had once is now mocking you. You feel ashamed of that now. Your achievements are drowning like a dead shell but wait my friend! Have you checked the possibility of rise? You haven't? You should have.
That's what warriors do. They never know if they are going to win or lose but they do stand for their spot. Why? Because they know that they still have chances to fight. They know that they still got it and the unachievable dreams can be tamed soon. That's why they fight and in the end they win. If the fear of losing grabbed them from the beginning, they would never start the battle. The fight to regain their legacies. The history never forgets it's warriors. It just reminds us. When you fall, you need inspiration. What we do is find history to get motivated. That's what I'm doing.
Is this story connected with me? Well, yes. I agree. Somehow I lost my legacy too. Not many of you are aware of that but I felt that for last 7 days. Now, I need my space. Am I a warrior? I don't know but I am not giving up that too easy. Once I had a crown and now it has been replaced. I need my crown back. I have two ways. One to cry and another to regain. One will do nothing for me and another not 100% assures my win but will allow people to know that I have risen up.
When you figure out what to do next, you need to start it up right now, right then. Because enough with those fake promises that you made with yourself that everything will be ok...things changed dear. Nothing changed but you just ruined your awesomeness. You lost your winning battle. Now prove the world that your legacy is not dead. You are alive and still possess the power to recharge yourself to reclaim your passion and regain your rightful place. Once you set the bar, there is no coming back.
---
All the pictures here are clicked by me.

Millions of thanks to my New sponsor @Unity and to them who remembered me via sponsorship renewal. Thank you all.