Date: October 13, 2021
Wednesday 
Let me tell you a story. A beautiful love story that every single person wants to have in life. A story that makes you feel happy and cry at the same moment. A journey that you never want to be ended. Today I am here with a true story. A story about my mother. A love tale of my parents. It's related with these handicrafts. These all are designed & created by my mom. You can see the colourful pillow cover, quilt, handkerchief. Every stitches with colourful yarn tells a story. Let me tell you that one. So allow your host, Lucifer to take you on that journey. Boarding time is right now. Let's start, shall we?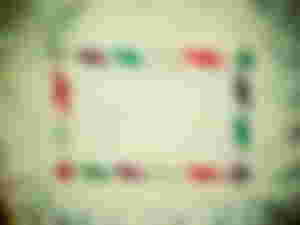 The relation of my parents is so beautiful. Though my father is no more, my mother still has the greatest respect & love for my father. I have seen it in her face, in her smile, in her words and every aspects of her life. This is something which every couple needs. The bunch of trust. The path of believe. The journey with trust. I have understand the feelings. Maybe that is the reason I am searching pure love in my life. Haven't found it. But I hope I will.
My father was in navy. He had to remain out of town for many days and sometimes for months. We were toddlers then (me & my elder sister). We were living happily. One day, after returning home my father told us that he had to sail next week and probably would return after a year. Because that was a long journey and he was selected as a rightful person to lead the journey. It was a greatest opportunity for him but he simply made them waited because he wanted the answer from my mother. My mother was upset but increased the positivity of my father. Damn! She had nerves to do that. She told father to accept their proposal. Father asked several times if she was sure about it because it was not about days or months but a complete year. She denied everything & agreed with it. That's how the beginning of Stitch Love started. Man, I had no idea what would happen next.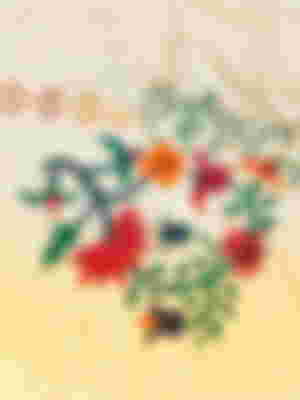 After a week, father was ready to go. He asked mother what she would do in that long time. She replied with smile that he would find out the answer only the day he would return home. Father knew the will power of my mother. From that day, mom started making designs on papers. We had never seen her doing this. Wait... What? She could draw these?
We were astonished. Too many designs were there. All she was doing by herself. Everyday after doing her household works and taking care of us, she made some time for these. I clearly remember that I had seen my mother making these awesome crafts at late night while mumbling some beautiful songs. She started with colourful yarns & needles. I had seen passion & love in her eyes.
During that period the season was changing. Mom fell sick. Because she took that so personally. Remaining awaken nights after night in that cold weather made her sick. Doctor visited and advised her to rest for a week. She had no way but to follow it. But after 11 days, the journey started again. She was looking more stronger. The needles were going faster through those clothes. We had no idea what was going on. We were forbidden.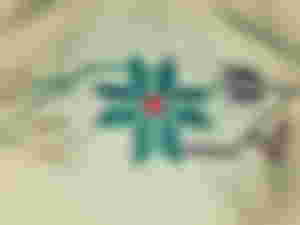 Father returned after two weeks from the exact date he told us before because of bad weather. He returned & hugged us all. I saw him crying & kissing all of us. Family meant everything to him. My mother served food to us. After that we waited in our room with father. We knew that the final showdown was going to happen. Mother showed us the handicrafts, those hand made things. Those jaw dropping arts were fascinating & wonderful. My father grabbed her in his arm & cried. My mom too. We didn't understand that. But now I can. My father loved these crafts. Once he desired that thing & my mother did exactly what he desired. Even more than he desired.
Those stitches were the love story of trust & respect. Those were their stories. Every single stitch explains the deep feelings of their relationship. I am having my mother just beside me. Father is in heaven. But I still can feel his words and love for mom. That nostalgic moments of my mother makes her cry but I have seen smile at the end. What a romantic ending!
The pictures in this content are snapped by me. My mother created these amazing things 25 years ago.