Mother's day special: how did you celebrate it?
A special day for a special person to us in the world. A woman who gives life to us, a woman who carries us in nine months, a woman who takes good care of us and a woman who is always there for us, and gives unconditional love to us.
Yes
That woman is our MOTHER.
One of the strongest people I've ever known on earth is my mother. Our mothers never showed us that they are in pain, they always say they were fine even though they were tired- from working, doing household chores while taking care of us, and doing everything just to give us a good life.
Their sacrifices are priceless and their love is unconditional.
Let's appreciate them not just today but every day.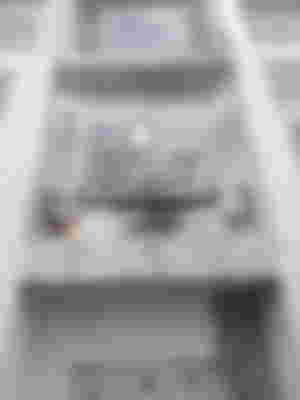 In the afternoon, my partner and I went to the cemetery to visit my mother and greet her. We buy flowers and candles.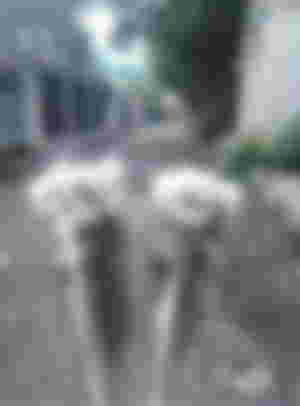 It's been 3 years since we are celebrating mother's day without our mother beside us. Before I am excited to think of the things I will buy for my mother and I am excited to see her reactions, her happy face and her hug when I gave her the gift. I remember there is one mother's day when I gave her a rose and a cake and also a heart shape with a stick where you can read the words I love you, mom. And until now the heart shape is still in our house besides her picture frame.
But now the only things that I can give to her are flowers. But u know she's very happy, my mom isn't a materialistic person she even doesn't want us to spend money on her before. She's very simple.
I missed her so much every day.
After we went to the cemetery, my partner and I went to Mang Inasal to celebrate mother's day he said I am now a mother too. He greeted me when I woke up in the morning.
We are there and there are many people, maybe because it's a special day and they also celebrating with their loved ones. Our first plan is to bring our baby with us but something happened so we weren't able to bring him, but he's okay now.
My partner ordered one piece of chicken with unli rice while I just ordered one rice, haha I am not a big eater XD. Char! We also ordered halo-halo.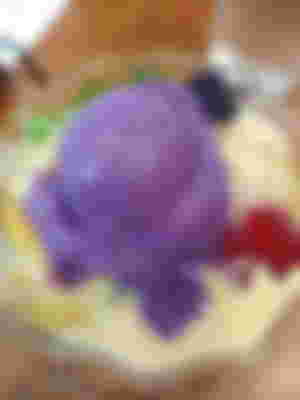 I just eat the Leche plan and banana hehe then the rest I gave to my partner XD. It's really creamy but I don't want to torture my throat as I already have a sore throat maybe this is because of consecutive eating of sweets and drinking soft drinks. I don't want to lose my voice as I need this in my work hehe.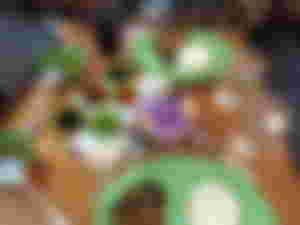 These are the foods we ordered. My partner only has three rice haha. We need to go home right away since my baby is already crying.
And that's how I spend this special day.
My friends also greeted me through messages and I appreciate them all.
To all mothers, soon to be moms, and fathers who become a mother to their children, HAPPY MOTHER'S DAY!
Let's respect and love our mothers.
---
Thank you for reading people! How are you all? It's been a while.
To my Filipino friends here, tomorrow is the day, let's vote wisely :) stay safe everyone.
To all my sponsors thank you for staying with me and thanks for your support :)
-Loveleng18