Gambling:It can make the devil inside us out
I know this isn't the right topic for this holiday but I just want to publish this drafted article of mine since I want to share some stories in regards to this issue. A negative impact on those people who got addicted to gambling and the people surrounding them.
Gambling - the betting or staking of something of value, with consciousness of risk and hope of gain, on the outcome of a game, a contest, or an uncertain event whose result may be determined by chance or accident or have an unexpected result because of the bettor's miscalculation.
There are different types of games that people gamble their money such as horse racing, casino, cards, and the trend nowadays is the online sabong(cockfight). There are many and I won't mention all.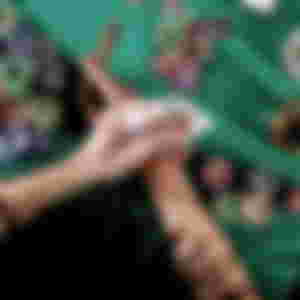 At first, people will just play for fun. Just a few cents only. They win sometimes they will lose. When they won, some won't stop and some will stop already to secure their winnings. When they lose, some won't stop with the hope of bringing back the money they lose to the point that all their money will go to it.
When they get addicted to it they do something from bad to worse things.
I know some people who got addicted to gambling personally and these are the things they are capable of doing just for gambling:
The first person I know - while playing cards, he keeps on losing and he suddenly punches his playmate saying he got tricked by them. He was so frustrated because of losses.
The second person - a friend of mine, she's a girl. My big sister and she used to play cards every afternoon. Remember my best friend asyla? She's the one who told me this. While she's watching, she noticed how our friend does a cheat. Our friend has a fast hand, she down her cards saying that she has a low number but they didn't know that she pinched the one card to the other making her cards lower. My big sister already knew it but she's shy about telling our friend. Now they didn't play anymore and it's good to avoid conflict.
The third person is the worst - he has done the worst thing. He's kind and silent, that's what I know about him BEFORE when he doesn't know how to gamble. But when online gambling became a trend, he tried online cockfight, at first, he tried only a few amounts like 100 down but when he got bored he tried the one that has a huge amount of bet the minimum is P100 and up. You can't play with your P50. He only cash in P300 and uses it to play but he keeps on losing. Time goes by, he knows already how to choose a good rooster so he won a huge amount that last for two days and the next few days remaining he keeps on losing to the point that he loses all his money. He didn't go to his work for the sake of playing, he plays from morning till morning yes he didn't sleep. Since he doesn't go to work, he doesn't have a salary.
The things he did. He opened the piggy bank of his nephew without his sister knowing. He keeps on getting money from there. Second, his relationship with his wife is not good anymore, they keep fighting because of money. Her wife has money also because it has a sideline, even though his wife hides the money, he can find it. Third, his phone got pawned. For the sake of having money that he can use for playing, he did pawn his phone and told his wife that his sister borrow it. But later on, his wife knew about his phone and they fight.
See? That's what gambling can do to us. There are lots of bad effects of it to the person especially when they got addicted to it. It changes the person's behaviour and character. It pushes them to do inappropriate things. Many things and relationships will ruin because of this. And what worst? Some lose everything even their sanity or they will suffer from depression.
Gambling isn't the solution to earn money, it can make your money disappear without you knowing how much you lose. The next thing you know, you don't have anything. You may lose not only your money but also the people surrounding you. So you better stop gambling your money before it's late. They say regret is always in the last. And I believe in that quote.
Think before you gamble your money.
-Loveleng18