Hi to all. Now we're here at my place because my father went home yesterday from his work and he wants to see his dear grandchild. We postponed going here yesterday because of the continuous rainfall that lasts until dawn. Fortunately, the rain stops this afternoon so we took this chance to go here.
Sharing with you this cute photo of my father and my son. I'm happy to see my father carrying my child, it is his first time carrying my son because last time he had a cold so he couldn't come closer to him.
---
Do you still remember the one that I shared here about my best friends love story? If you haven't read it here's the link: When both of you cheat. Is it still with it to stay?
I will be going to continue their story now. But again, I have her permission and she's the one who suggested it again to me.
---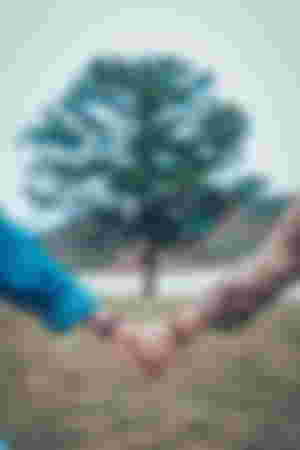 Last time, I told here that they are still in a relationship even if they both cheated on each other.
Until now they are still in a relationship. Nothing changed, they were still in a long-distance relationship. Asyla went to Oli's place whenever she has money to pay for transportation. One time I asked her why don't Oli is the one who goes to her place, not the other way around. She answered me, Oli doesn't want to and she even said to me that her visit to his place surprised and Oli seemed not happy with that for she don't know the reason but still she will stay there for days and make things work out. Also, Oli's stepmother doesn't want Asyla for him. She always told me that Oli's stepmom keeps on ignoring her. But she doesn't mind her as long as she's with Oli.
Oli's treatment of her became different again so she overthinks again. She's paranoid that he might have affair again with others but she doesn't have proof so she let it go.
This September something happened to them that I know will turn their lives 360. Wanna know what it is? So it's a piece of good news.
Asyla found out that she is pregnant and of course Oli is the father. She had a vacation at his place in August so she stayed there for almost a week. First, she doubted the first pregnancy test and think that it is not reliable so she bought another one and one again, a total of three pieces of pregnancy test yet the result are the same. She messaged me that time and show me the result, I thought she was joking but when she went here she's serious. I told her what is her plan and she said she will continue bearing the baby because this is what the two of them wanted back then yet things are different now. She said she and Oli are not on good terms since she left his place and don't have yet a communication because she blocked him. Oil needs to know, that what I said to her. She tried contacting him but he's cannot be reached, he's busy, she said and they are broke up.
Asyla already told Oli about her situation. Fortunately, he won't run away from his responsibility. But still, they are not together, this is what Oli wants. However, Asyla was persevered to fix their relationship even if she looks like a martyr. He gave her money to have an ultrasound for them to be sure if there is a baby in her tummy since they are in denial of the pt results.
Asyla then went to ob to have an ultrasound and checkups as well. It seems that Asyla is bearing a twin said the on but it's not sure, she needs to go back again in the said schedule to her so that they will be going to have ultrasound again. She sends the picture of the ultrasound to Oli and said what the on told her. Oil said there's a possibility that she bears a twin for he has relatives who have twin children.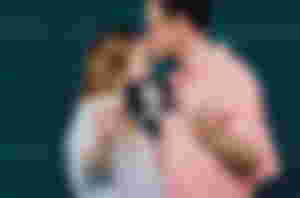 I think the father instinct of Oli awakened because Asyla said he treated her well already just like before, though they are still in an LDR. Asyla go to his place sometimes, I said to her why not Oli is the one who comes to her place, she said Oli is busy finding work and looking for any possible sidelines to save money for them.
I can say now that their relationship went back to normal again, I mean just like before when they first became bf and gf. Oli keeps on checking her via video call and sending her money so that she can buy foods that she crave and buy also vitamins for pregnant. I think they already forgive each other and forget what's happened in the past. And that's good for them.
Every child is a blessing from above. For Asyla and Oli, their baby is a blessing in disguise and served as an instrument from above to make their ruined relationship fix again. I do hope they will be good parents and that they don't commit again the same mistake that they did in the past.
I would like to extend my gratitude to all of my sponsors. Feel free to check them out.