Found an awesome platform:Readcash Journey
Hello people! It's Sunday and most of us will have our rest today. But count me out because today I plan to be productive by doing lots of tasks, not only mine but I will help my siblings in doing their module. I am so worried about the grade on their card. Hays, I need to focus on them but we all know I can't do that since I am taking care of my baby and also studying. But I'll do my best. Aja!
Enough with this intro let's dive into my topic for today this is a challenge that @MoonTrader initiated, he gives some questions that make us share our journey in read.cash.
How did you get here in "READ CASH"?
It's my 9 months here already, I remember joining last May 2021 but didn't been active yet. I found this platform in one of the posts in noise.cash. in the said post it says that she wants to register here but is also hesitant because you need to write a long English article. When I read this, I didn't try yet cause I am not sure if I can write an article in English so I skip it. When I am making noise. It took me weeks before I decided to search the read.cash and register. I follow the steps in creating a wallet and saving my seed phrase, I didn't know the importance of this before also I don't have any idea how read.cash work. I did publish my first article but it only has 2 minutes of reading and I read before that when you write an article it needs to have a 4 or above minutes reading time. When nobody notices my article I lost my will to write thinking I'm not good at writing an article and I'm just wasting my time for nothing. I abandoned my account for almost a month. And it was at the end of June when I decided to check again my account. I explore all the features and read the article of randomrewarder aka Rusty about how to make him give you tips and the dos and don'ts here. I've read some articles too and when I've got my first sponsors, this makes me motivated to write. I am forever grateful to these awesome writers here Bloghound, Tengolotodo and OfficiallyGamboaLikeUs and also to all my sponsors for giving their support to me.
How Challenging it is as a writer that need to write article everyday?
At first, when I became active here. I didn't yet think that this is challenging because I have lots of topics to write and I am excited to write but when time goes by I find it very challenging because you don't just write, you need to think of a good topic, an interesting topic that catches readers attention because of you write an article and it bores the reader they don't read it. But I'm thankful that most of the people here are very approachable, that even my article isn't that good they still read and give their comments. Grammar is also one of the challenges I faced here, I'm not good at English I admit that it's hard for me to write in English but I don't have a choice even though I want to write in my language, most of my friends here doesn't know how to read it, they won't understand what I am sharing so I preferred English. I run out of topic also, there's what they called writer's block. When I experience this, I go for different challenges that I've read here or answer random questions just to have an article published. Thanks to the prompt and challenges initiated by some writers here.
How did "READ CASH" help you?
It helps me a lot. First, I have an extra income, the earnings that I get here help me to pay our bills before when my father is staying at his work, and the budget he gives doesn't enough to cover all the expenses. I've got to save for my baby and provide for his needs. Second is I've got a virtual friend by interacting here who gives their support and motivates me. I also learned a lot by reading their articles. And lastly, I've learned to improve my grammar, by reading and writing, I notice some improvement in my English grammar but it's not yet perfect. I am still amazed when reading other articles. Read.cash also introduce me to the crypto world but I'm not yet diving into this. I still need to read and learn.
What are the lessons that you learned in "READ CASH"?
I have learned many lessons while staying on this platform. First, differences aren't a hindrance to making friends. Here, we have lots of writers living in different countries. We have different cultures and beliefs but we respect and support each other by reading and commenting. Second, this also teaches me not to give up on writing. I've discovered that I can write an article. And lastly, hard work, perseverance, and dedication are important to stay long here. Writing isn't easy but if you love what you do then you will have the courage to continue.
---
Thanks to this challenge I've got to reminisce about my journey when I am still starting on this platform. I am beyond grateful to this awesome platform for giving us a chance to express our thoughts by writing. As long as I read.cash exist, I won't leave here. I enjoy reading and making friends. This is a good opportunity that people need to know. Lucky those who stay longer here as they see the evolution of this platform.
If you want to join, hurry cause today is the deadline but you still have lots of hours.
Here's the mechanics: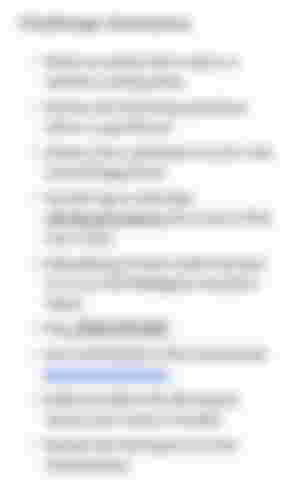 -Loveleng18