Useful Readcash Tools for Better Blogging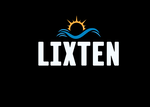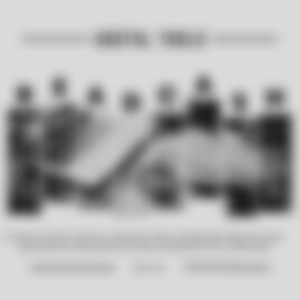 Read.cash is an amazing platform which without, I don't think I would be writing today. The platform is simple and user-friendly making it extremely easy to get started. It provides a great writing experience and a wide audience for the users' content.
Although blogging on read.cash can be rewarding for users, it's also time-consuming. But some tools can help them write better and faster.
Let's look at those tools or features that could help improve your experience and make you more productive on read.cash.
Let's do it! 
The editor is pretty simple but it allows you to do a lot.
Some users don't pay attention to the formatting of their read.cash articles. Formatting makes an article look much better and can affect a reader's perception. The editor is a handy and simple tool that allows you to format and add digital files to your article.
When writing an article, the editor bar always appears when you start a new paragraph or when you highlight a text. Then you click on the function you want.
For the main body of the article, there are about thirteen (13) tools to help create more persuading and eye-catching content.

Subtitle Headers (H1 & H2)
This allows formatting of the subtitles within the body of your content. There are two levels of subtitles, Hi being higher (bigger font size) than H2.
Insert Image
The image icon is used to insert an image within an article. Opening the dialog gives you the option to upload an image from your device or search for an image on Unsplash.
Insert Video
Clicking the video icon allows you to add a link to the video or audio you wish to insert in your article.
Only videos/audios from YouTube, Vimeo, libre.video, SoundCloud, and lbry.tv are supported.
Bulleted List
It's an editing tool used for bulleted listing.
Example:
This is a bulleted list

This is a bulleted list example.
Blockquote
This formats a quotation and sets it off from the main text on the body of the content by indenting it.
Using this tool gives the result below
No place like home

No place like read.cash
Code Markup < >
Clicking this tool on an empty space gives you a code block for long pieces of code as seen below:
This is a code block...Enter your code here......
Whereas click < > after selecting a text gives you an inline code effect as seen below:
Now you know the difference.
Sponsor Block
This is used to insert a sponsors block in the body of the article. As seen below:
Bold B, Italics I, Underline U, and Strikethrough S
To use these text formatting tools, you have to first select the desired text then click B to make it bold, I to italicize,  U to underline, and S to strike through (e.g. strikethrough results in texts like this).
Add Link 🔗
To add link to link to a text, simply select the desired text and click on the link icon 🔗.
Paragraph P
The P icon is used to structure text in paragraphs. This becomes useful when you have used the H1 or H2 formatting In texts and you wish to change them to paragraphs with normal don't size.
See more details on how to use the editor at read.cash.
---

This toolbar allows you to edit the images you have inserted into your articles. With this tool:
You can click the blank space (1) to the extreme left to add a link to your image

You can make a particular image within the body of the article the lead image. This can be done by clicking the windows-like icon (2).

With tool (3), you can add shadows to an image - making it appear cooler. Though this is more effective if your image has a white background. See the example below:

Click the x icon (4) to delete an image.
Every other tool in between is used to position the images.
Unsplash is integrated into read.cash and can be used to search for and insert images. Read.cash writers can use any of Unsplash's free images in their articles!
To add Unsplash images to your article simply click on the image icon in the editor tool bar. Enter a search term for the image you want, search and select the desired picture. The added image is automatically linked to the image source.
For someone who likes going through the articles feeds on the read.cash homepage, I don't always enjoy seeing lots of unwanted feed.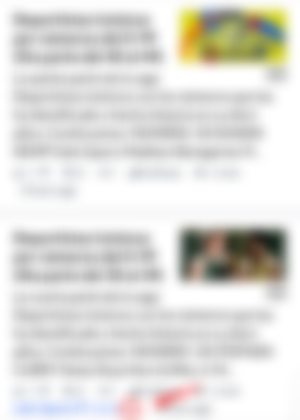 With the hide tool, one can hide feeds from certain communities and prevent them.from.appearing on your homepage feeds.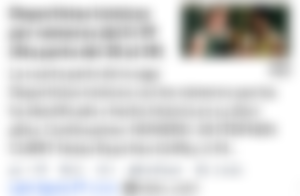 A Sad, but necessary feature. You may want to block a user, which prevents them from seeing anything about you on read.cash (profile, posts, and comments). You won't also see the person's posts and comments (even those on your posts).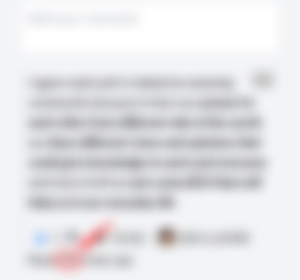 You can click the link 🔗 icon below the comment as shown in the above image to copy the comment's link. This is useful when you want to link a relevant comment to your article.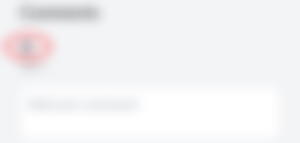 While everyone gets updates whenever there is a comment or reply to our posts or comments respectively, you can subscribe to get updates whenever there is a new comment activity in other users' posts?
To follow the discussions in the comments of an interesting post, subscribe to receive notifications when readers leave comments. just click the bell icon (it will turn blue).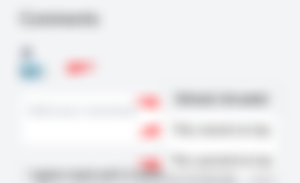 With the sort ⬇️ feature, you can sort the comments on your articles to be arranged by default (threaded), or newest comment on top or upvoted comments on top.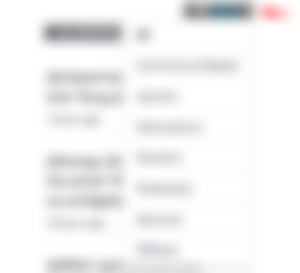 There will be lots of notifications for a user who has subscribed to lots of active users and who also has lots of active subscribers that engage with his or her post. With this feature, you can only show a group of notifications that match your preference at a time. For example, you can select comments and replies, to see only notifications for comments and replies you have received. Instead of scrolling through all the notifications (upvotes, subscriptions, mentions, etc).
---
I hope this article on useful tools and features on read.cash will be helpful to some users, especially the new users.
Thank you for reading this article! Leave a comment below if you have any questions
The best way to get better and faster at writing is to do more of it