Phone is a big part of our daily living. Yes, there are bad effects of using it, but let's be honest that there are more good effects it bring.
By the request of our beloved @Lucifer01 I am going to share my first phone journey. Inspired by his artcle : My First Button Phone Story.
But first let me Flex to you my sponsors, one of those persons who guide and support me throughout my journey here. You guys can check them too:)
________________________
When I was a kid my father had a Nokia 3310, he was using it for business purposes and to communicate with our relatives. I really like to borrow it since, I like to play Snake and Space Impact. I tried to explore more, until I came up with the message options where I can send photos; a black and white pixel photos. I was really amazed in this feature, that I cannot lose interest even I will look at it whole day.
I have a loving but strict father, so when I was 12 years old he gave me a second hand phone; used to text them when I got to school, lunch and dismissal. They always have this line, " Always wear your phone". As aside from that phone, they also bought ID sling for it. Everyday, I have two slings on my neck, one for my ID and one for my phone. Since I am not comfortable with it, everytime I got in school, I always get it and put in my pocket. Then during dismissal, I will wear it again, so when my parents see me they will not scold me.
I always have a load that time. Everyday my father buy me load, for him to contact me always. During that time, texting is common. As I can remember, I use my evening time 7 pm - 8 pm texting while watching TV or unwinding in our balcony, then sleep at 8:30.
GM or Group message, is when you create a message and share to all or most of your contacts.
The following are the common GM style of texting that time;
If you're bored and want to chat someone, you will just do like this,
If you want to be TOGETHER.

You need TO-GET-HER

Txt?
There is also another way like FB or Instagram story where you can share what you're doing
Done watering the plants. I'm so tired with all the house works this morning. So gonna have some free time with my bestfriend.

Atm, Here @Jramona's crib

Gm.
For those who are not familiar with "crib", we usually use this word instead of house; an old English.
Ps or Postscript is also common in Gm, and I usually do this thing. Since I only limit chatting up to 8:00 pm, even I need to reply to someone I will off my phone, and reply the next night by using ps.
I may not be the perfect one, but I swear you'll gonna miss me when I'm gone.

Ps.

MJAYTECH : Okay, I will tell GarrethGrey about this.

Sweetiepie : slr. Oh I'm sorry Sis, I thought it's just now.

Jay997 : slr. No problem Sis. Thank you too!
And lastly we have this plugging of numbers. I don't know why they call this plug, but here's how it works.
Plug! Plug! Plug!

Name : Lucifer

Number : 09123456789

-kind

-friendly

-handsome

-smart

-looking for a friend
Why I came up with the GM? Because it was was the time when there's no judgement at all. You are going to talk to someone by texting; to listen his/her opinion anonymously, that you are talking to an unknown friend. Asking for your picture or meet up is not in vocabulary, as the only intention is to have someone to talk heartedly.
---
Sorry for the names that I have mentioned here, don't know what to use. Until I remember your names:D This is nothing personal, just I used it for example. Thanks!
________________________
Lead image was edited using PicsArt
****
To my lovely readers, how was your day?
We are now in another new month of the year 2021, let us make this month productive and meaningful.
GOD Bless! Hugs.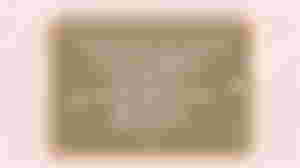 Ps. Thank you so much Sir @Mictorrani i for renewing your sponsorship. Also for reading my articles, btw love your works:)
-Ling