Old Filipino Practices During First Day of Menstruation
Before I start, I would like to make an excuse. For those who are sensitive about the topic of menstruation then you can skip this one. I know this topic is common and normal, but still I respect those you can't relate.
I will also highlight "old practices", because maybe some of you will think that these practices are a kind of weird, so just want to remind that these are from old beliefs and traditions which I personally saw and/or experience. To other girls out there, you can also share what are those old practices that you've experience.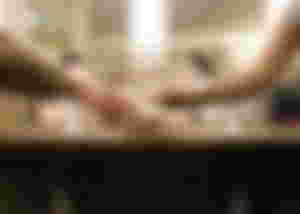 ---
If you observe, the common characteristics of eggshell is white and smooth. To them, for a teenage girl to have a smooth and white skin, she must possess the quality of an eggshell. That's why they prefer to use the egg. Just like a pregnant woman, if she is craving for a coconut then there's a possibility that her child will have a white skin as coconut; but don't worry don't need to eat the eggshell.
What to do? Just wash the raw egg(to make sure that it is clean) and pat it all over the face, then lastly make a circular motion.
Kind of, you're making a ritual to your face
During the first day of menstruation, the very first time you have menstruation since then, you need to take that underwear and wash with a tap water, or if you have hot water the better. Have a slight wash, don't put any soap and don't scrub. After that pat to the girl's face, seems like you're doing skin care.
According to their belief, this will give a rosy cheeks.
You need to sit on a Gabi plant on the first day of your menstruation. Sitting there will last up to seconds to 2 minutes, depends on your parents/grandparent's advice.
For them, this will prevent leakage for your future menstrual periods.
The ideal days for menstruation is 3-5 days. And since my mom wants me to have a 3 days regular period, then she told me to jump 3 times as high as I can. This is applicable in staircase, but since we don't have staircase, what I did is I jump inside our house 3 times.
On the first day of menstruation, they advice the teenager to stay inside the house to avoid stepping in a chickens' poop. They said is a girl step on it then it will lead to have a too much bad odor during period.
Never ever say "No" or ask a lot of questions to your mom, grandmother or to whom doing those practices stated above. For example, in my case, that underwear for washing my face is an ewww for me, so when my mom said that I need to do it, I said "No". Then my neighbor react saying, "This girl is going to be hard-headed".
According to their beliefs, once a girl refuse to do those tradition and do not follow the elders, they will grow stubborn. Well, I can say that among all these practices that I have mentioned, this one is accurate. As of now, If I don't want to do a particular thing, no one can force me. They might call me stubborn but at least my life my rules. Lol
---
Since I'm talking about menstruation. Dear girls, please let's be responsible for our used pads especially when we are throwing it in the schools', office's and public toilet.
What to do:
Roll the pad from one end to the other.

If you still have the wrapper, use it to cover it.

Get a used paper or a scratch paper to wrap it

Put in a plastic or cellophane

Then throw to garbage(can, sack, rack, plastic)
________________________
Disclaimer: The views and opinions stated in this article are based on the author's experience and observation. All the photos above are personally made unless it was stated.
---
You can find me in;
Or contact me in;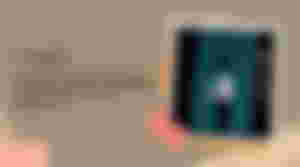 My appreciation to all my subscribers, upvoters, commenters and sponsor. GOD Bless! 
-Ling01