Evil Is All Around Us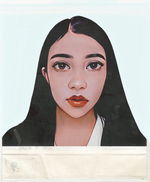 I am back! I actually did my best to write during my vacant time but I guess my mind just want to take a rest, so I let it be. By the way, I miss you all but for today, I will share a short which my mom told me last week.
---
According to her co-worker, it started when his wife join a group in which their task is to give brochures then lend an envelope for donations; actually some churches are doing this. If you like to stay in a park or a place where there's a lot of people then you probably encountered people doing this as one of their church activities. I am not against about this actually, because as long as it is for the benefit of the church then no problem at all.
Until, one day he notice some changes to his wife's behavior and that she always go home late at night. He was curios why a church activity always end late at night, so he decided to call his wife on the next night. His wife answered in hurry, "okay okay, bye we need to go", but what makes him worried is hearing the background noise, sounds like a girl shouting in pain; looks like someone is possess or beaten.
He tried to confront his wife but her wife get angry, he told her to stop going there but she became more aggressive. He then took all her things and saw some booklets that the words are written in different language, maybe in Latin. What is worst is to see an evil figure, a triangle stone with one eye at the center, seems like it was their amulet. What he did, is that he secretly take it and burn.
I thought no one is doing this, especially here in the Philippines but I am wrong.
There was also a night when he had a bad sleep, he was like having a nightmare but no dream at all, he feels like he is floating uncomfortably, he suddenly woke up and saw his wife looking at him. Seems like it made a ritual while he is sleeping.
---
This is a real story, that if you like to read books about mystery and even news that there are really people doing these evil activities. Honestly, there are some countries who are vulgar in worshipping the devil, it became normal, it became a way of showing their real identity, no hiding anymore.
This is just a reminder for everyone to be careful to whom you are going to be with and to those organization that you are going to join in, especially when it is all about spiritual activities.
Evil will make a way on how to get you, if it cannot tempt you in studies or work, then it will go to your relationship with your family, but then if your bond with your family is strong then it will go to your relationship with your partner. If it was still not success then it will ruin your heavenly beliefs that soon to ruin your spiritual life.
The world is facing not only about climate change, fake news on social media, discrimination and many issues that are common. There are more rampant things that we barely hear and see but real, just like people who are doing evil activities just to take your spiritual beliefs.
Yes, prayer is the best weapon but we must do it with a heart, to be humble and faithfulness to God, because even those supernatural entities know how to pray.
________________________
---
You can find me in;
Or contact me in;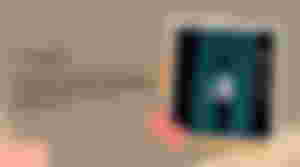 My appreciation to all my subscribers, upvoters, commenters and sponsor. GOD Bless! 
-Ling01