Finally it's over
30-11-2022
Sorry, i was busy in real life yesterday and had no time for holding my mobile that's why i can't give you reply in comment which you guy's leave in my article. And as you all know that i published article in the last of day and that's why i can't give you reply on my last article and I'm apologize for it, but now i gave you reply.
A special and warm thanks to those who always valued my article and leave comment, like and upvotes. You guys really give me a good support which i always remember.
After almost one hour a new month will start and November 2022 is going to say goodbye to us. It showed some bad and good day's which I can't forget in my life. It's also left it's remnant back in our life.
Worst day's of November
My friend lost her father about a week ago. Her father died in this November and i can't forget it for my whole life. It's the worst News i get this month.
Good day's of November
Mostly i didn't receive gift's especially unexpected gift but this November i received an unexpected gift from my husband and i think it was a good day as far as i remember now.
As i can't write article on 1st of November and i was thinking maybe I can't stay active this month but i wrote 25 article in this month including this last article. But rusty was almost absent from my article just like a shyest girl who doesn't want to visit others most.
I've a fear with November as i don't have good memories with previous November's of my life. Every year in November i got some heart wrenching News or something worst happened to me. That's why i don't feel comfortable in November but now finally it's over and my fear also gone to somewhere but yes again it show's it's worst attitude again. And now I fee peace and comfortable that finally it's over and now I've no fear of anything else.
Noisecash is totally silent in term of earning but we have noiseapp but many Days of November i didn't receive any BCH and when i receive it's too much less than October. If i do compare both the earning of October and November than i get nothing in November as compare to October. Because in readcash too random rewarder didn't visit my article but yes a bundle of thanks to @Coolmidwestguye which is our generous friend here and spread blessings to us. I wish one day i also don't need money and i give all of my earnings to others just like him. He's a biggest motivational for me in this sense.
I know i also wasn't active in this month because of busy routine in real life but i think I'll be almost free in December. But i don't know about it. Because it's life and we know life is unpredictable and we don't know about our future but I'll try my best stay active.
Even i also don't know that yesterday we had some interest issues or issue with readcash or noiseapp but i see a few post of friends about it but still don't know what happened yesterday.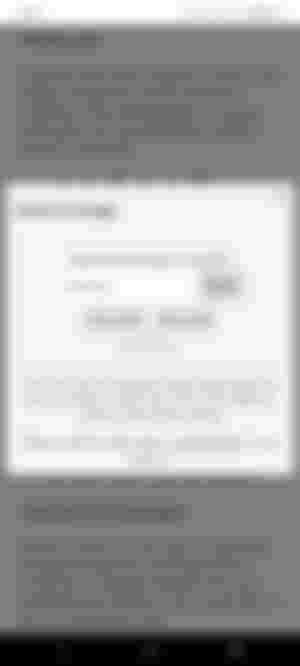 This one is the only error i have in readcash. Because i can give tip to others as i tipped on someone's article too today.
Lead image is captured by me