Every morning we wake up early,because i cooked food for my Husband to Bring at work.March 21,2021 saturday morning while I'm cleaning .My daughter is Awake too.Its 4:10 am in the Morning,I took she's playing around.
I did not noticed that she went in the kitchen.And i didnt know my Husband have boiled water in the electrict kettle.which Is he only placed down.while im cleaning,i was shocked when i heard my daughter cying loudly and Shouting in extreme😭😭😭.
I run Fast fast to get her,and i saw the electric kettle Fall down.The hot water thrown away her feet.I really didnt know what to do that time.I was Scared I checked immediately her feet And i saw it was burn.
I really dont know that my husband didnt disjunct the hot water in the Electric kettle.He told me he Forgot ,because he go Outside to check the water Meter.Because we dont have water on tap.Reason Why we dont have water because my Neighbor turned off the meter.Theres a leak one of the Hose.
My Daughter wont stop Crying.We decided to bring her in the hospital.I think it was Already 4:40 am And almost 35 minutes before got to the Hospital in the motor ride.The Hospital far Away from our Home.were in General Trias cavite and The hospital was in Inus Cavite.
when We arrived in The hospital i immediately Go in tHe(E.R)Emercency Room.its A private hospital,the nurses approached,and Feet affected burn.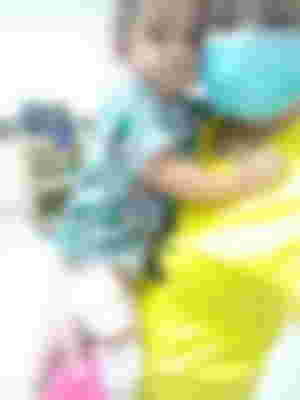 she cant stop Crying ,And me too i Feel sorry for Her.We went to the hospital with Only 400 pesos money Only .That's why Im asking For Help Her In @Read.Cash And @noise.cash .After 15 minutes The nurses already done Cleaning .The doctor Come to me and Asking if we want her TO confine Or Go home.
So i answer we will go hone because we dont have enough money for The hospital Bill.Then the Doctor gave me the list of the Medicine to Buy.Its only Paracetamol And the cream Silver sulfadiazine Flammazene.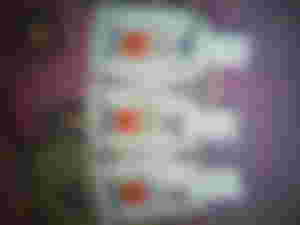 We decided to stay at my Sister's house in Imus,Cavite.Because I have no Companion at Home in General Trias.My Husband have Work.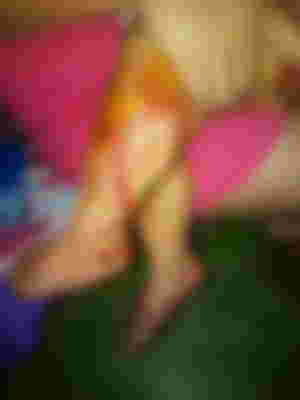 The bulging part Of burn accidentally Exploded .Its StarT my Daughter Cant stop Crying,She cant Sleep Overnight😭.Sunday Morning We decided .to bring her another hospital.We want To asked What Kind Of medicine/Antibiotic Can be taken,to Reduce the illness .The First hospital we go didn't accept My daughter .There Reason is Need To Have An appointment to the Doctor😥😥.very exhausting that time.
At the same time The rest People was Angry.Why they Didnt Accept my daughter it was an Emergency And Its A Child. My daughter is only 1 year Old and 3 months Only.but We dont have any Choice is to leave thay hospital.and Look for another .
12:30 in the afternoon we find another hospital .We Entered immediately,but Sad to Say they didnt Accept my Daughter Again😥😥😥they Need Again an appointment .Im Asking Why They Are like Nothings happen My poor Daughter .They explain that if there Is No Appointment You Cant Enter huhuhuhu ..Then the Girl came tO Me and Gave me Money To Buy Medicine for my Daughter.I think She have AN appointment in That hospital that time .I dont know what to say to her .I am so thankful she helped me even she didnt know me.Im start cying and Say Thank you for her Kindness .
A few moments Later We decided to arrived my sisters house .no choice Again. .One of her Neighbor helped me To go to the Doctor He Know.he Companion at The Doctor.
So thankful to him,if it wasn't to him we wouldnt be Able to back Check up My Daughter .when We are in the Clinic the Doctor Started cleaning .i feel sorry to her😭😭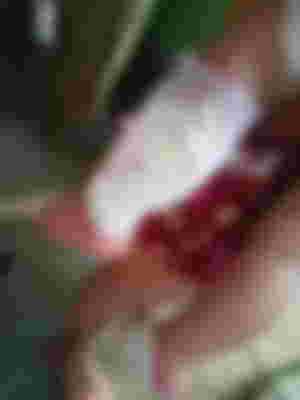 Already done Cleaning were Back at my Sisters house.
Every Day I clean The Wound😥😥im Scared But I need to Clean it and Put the ointment.Everytime i clean my daughter wound.I just cry out of Pity for here.I feel the extreme pain she feels.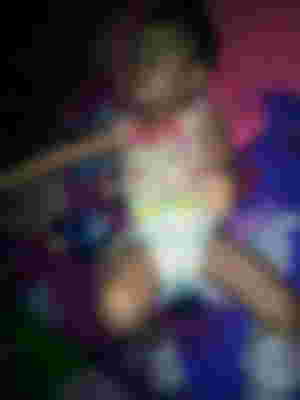 Im so happy to saw her Start Smilling Now Thank you Lord jesus.
Hot water scalding can cause pain and damage to the skin from moist heat or vapors. This type of burn can be dangerous because it destroys affected tissues and cells. Your body may even go into shock from the heat. In more serious cases, these burns can be life-threatening.Side effects from boiling water burns
Scalds or boiling water burns can be painful and dangerous. The severity of your symptoms depends on the seriousness of your burn.
There are four categories of burns based on the degree of damage to your skin:
Superficial epidermal burn. This burn affects the outer layer of your skin (epidermis). You may experience some redness, swelling, and pain.
Superficial dermal burn. This scald reaches your second layer of skin (dermis), affecting your nerve endings, blood vessels, and hair follicles. Your skin may be pale pink, and you'll experience some pain and mild blistering.
Deep dermal/partial-thickness burn. Similar to a superficial dermal burn, with this burn, the first two layers of skin are damaged. Your burn will either be extremely painful or painless. Your skin will turn red, with or without moisture. You may also experience swelling and blistering.
Im So thankful to those people who helped Me a lot specially maam@bbghitte maam @bbyblacksheep @Judith1969@leejhen @jiroshin @goldencathy in @noise.cash
Kahapon Bumalik kami sa Doctor kasi pinalinisan namin ang Sugat ng anak ko .Natanggal kasi ang Balat2 Sa Part ng Nalapnos.diko tlaga akalain na Tatanggalin pala talaga ng Doctor yun .Nag start yung doctor Magtanggal 5:00 pm Natapos siya Mga 6:30 pm na Grabi Subrang kawawa si Baby ko grabi ang Iyak niya Namaos Siya sa Kakaiyak.
But no choice Need talaga siya linisan para iwas Infection.For now Dito Muna kami Mag stay sa Bahay Ng sister ko magpapagaling Muna kami ni Baby .Sad Lang Din Kasi Back To GCQ Na Namn Dito hirap na nga Ng buhay Dagdagan pa Ulit.
Again Thank You @Read.Cash and @noise.cash family .diko na Mamention lahat Kasi Madami silang Tumolong Sakin .Thank you Lord jesus at marami paring Mabubuting Tao .na Handang Tumulong sa Mga taong Nangangaylangan .God bless You All.
Ayan na po siya medyo Nakakatayo na Kasi Pinipilit niyang Tumayo Namiss niya Na Maglakad .❤❤
Thank You Lord ..God is Good