Howdy folks 🤠 how has it been? I have been absent on this platform (as well as hive) for a while and I returned a few days back and observed that activities on this platform are even worse than before; a lot of people are no longer active for various reasons; they might be very busy with real-life situations (just like me) or dealing with health issues.
A few days ago, I was with my friends when one of them mentioned that BCH is around $85 and I immediately said to myself "he probably doesn't know what he is talking about, BCH can't be at that price", so I went to binance to see things for myself and I was almost shocked to death when I saw BCH hovering around $84, wtf! This was the same BCH that was around $126 a few days ago and I was thinking it will only get better, but it got worse, way worse than whatever has happened this year.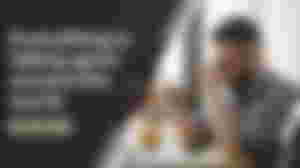 I wasn't much bothered about BCH because I planned on hodling no matter what, so I went to check on the token I'm more concerned with these days which is hive and I got another shock: it was around $0.28, it fell from $0.5. I converted some of my HBD to hive some days earlier but I didn't convert the hive (which was worth $25) to USDT because if greed, I was waiting for the price to go higher but now it has gone done, the $25 hive is now $17.
Looking at the bloody market that day, I immediately knew that something big has happened in the cryptoverse but I was too heartbroken to research about it. I later found out the cause of the bloodbath; ftx, a popular crypto exchange crashed and was about to declare bankruptcy. This year is totally cursed, just when you think things are going well, one crypto exchange from nowhere will suddenly crash or a sleeping Bitcoin wallet will suddenly awaken and dump thousands of BTC into the market.
Inflation is currently getting worse around the world and it's biting hard on all sectors, including cryptocurrency and now with the current ftx situation, things have even gotten worse. Earlier this month, Elon musk fired thousands of Twitter employees, and a couple of days later, Mark Zuckerberg did the same thing and fired about 11,000 Facebook/meta employees, the tech world is in a dark phase right now and I wonder what the future holds.
Things have been a lot more difficult for those of us that mostly earn money with crypto. Things have been bad for several months now and we have already adapted to the new reality, but right now things have even gotten worse. My savings have dipped and I'm now regretting not converting most of my portfolio to USDT. A friend of mine told me that he converted half of his portfolio to USDT in February, and right now he's happy that he made that decision.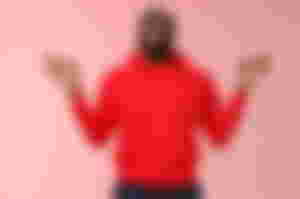 I believe that the situation of the crypto market will improve before the end of this year but we might go into another episode of a bloodbath in the first quarter of next year. I might start converting all the earnings I get now into USDT, while I keep hodling the ones that have been there for several months now, coz it will be a big loss if I sold them now.
This year feels like it was cursed, it's even worse than 2020 which was generally bad because of the effects of COVID-19 but it was a good year for cryptocurrency. It now feels like we are now paying for the good crypto market we enjoyed in 2020, this year feels like a punishment 😆 Do I see things getting better next year? Well, it's good to be optimistic, right?
But I have been optimistic for most of this year and yet I still get disappointed all the time, so it's best I save my predictions for next year, who knows what it might turn out to be?
Thanks for reading 💖💖💖
Sunday November 13, 2022.