I first saw this set of questions on @articlee article earlier today and then @princessbusayo invited me to take part in it also when she published hers (you can check it out here). So, this is my own version of the interview and I will try to make it interesting 😁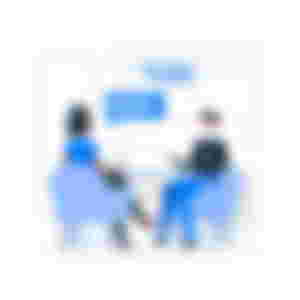 My real name is Arinze Ogbuniba but most people just call me Kushy. Arinze is actually the short version of my name, the full one is Arinzechukwu which means "thank God" in my dialect but nobody really uses the long form, so it's just Arinze or Kushy (the origin of my nickname is a story for another day 😉).
I come from Anambra state, the eastern part of Nigeria but I was born and raised in Benin city, Edo state. I currently live there and that's also where my university is located, it feels like I have been cursed to forever live in this city 😆 but I actually like it here, it's a lot simple and quite than other cities I have been to, but maybe I will change my location in the future (oh I definitely will, I'm thinking somewhere abroad).
My birthday is June 23 and I'm in my 20s (that's all you need to know 🤣).
Even though this question might sound absurd at first, it's actually very valid because we don't have our genders attached to our names. I remember when I was still new here, a lot of people thought I was a female and some Filipinas called me sis 😂. So, I guess that answers the question; I'm a male.
For now, I'm a blogger on multiple platforms, and that suits me just fine coz I'm still a student and won't have the time to pursue other jobs, so blogging is very convenient for me (and it pays the bills too 😉).
If I can remember currently, it was back in 2018 when a friend told me about a crypto faucet website where he mines Bitcoin, doge, Litecoin, and Bitcoincash. I didn't know much about crypto back then but I learned along the way as I kept mining from the faucet daily. I actually first heard about crypto back in 2015 when I was a moderator on one section of a forum. Bitcoin was sold on the forum but I didn't even bother to know more about it.
Obviously for the money 🤣 I'm not going to sugarcoat it by saying I have a passion for writing (I actually don't, but I'm still good at it). I found this platform when I was looking for ways to make money online back in August 2021. I had to take a few courses online on how to be a good writer and that's basically what helped me to stay afloat in this blogging world. So yeah, money is the reason why I joined read.cash
Things will be very tough at first but it will get easier as long as you stay committed, have lots of patience and actively engage with other people. This isn't a "get rich quick" scheme and you will have to put in a lot of effort to be able to get the most out of this platform. A lot of us who have been here for a while still find it difficult to cope but we have been doing this for a long time, and so we have learned how to never give up, and that's something you should have in mind from an early stage. And one more thing; don't expect much from this platform, nobody owes you anything.
Nah not really, I believe I have said all that needed to be said.
I was invited to take part in this and I can just mention a few people and invite them to join too but I'm just going to throw an open invitation out there; you all are invited to take part in this and do a version of yours. It will be fun to know more about some of you, wouldn't it? 😉
Thanks for reading 💖💖💖
Wednesday November 23, 2022