You have no computer, mobile phone or gaming console for the entire weekend. Write at least 350 words about how you feel and why and how you handle having no devices to occupy yourself with.
This was one of the topics for the last weekend engagement concept on hive. I was going to write and submit my entry before the deadline but I was held up with something else, so I decided to write and publish it here on readcash 😁.
I can't deny the fact that I am very much addicted to my phone (some of us are anyway), I'm practically with it every single time doing one thing or the other. But what happens if I am to spend an entire day without my phone or laptop? It actually won't be so bad because I have been in a situation just like that a lot of times.
There have been situations where the electricity around my area went bad and we didn't have power supply for some weeks or even months. During those times, I had to rely on my power bank and look for a place that has a generator set to charge it, but sometimes I will be unlucky to not find any place to charge, so I will be left with a dead phone throughout the day. What do I do?
First I roam around the house looking for things to keep me busy and that usually means tinkering with electronic devices. The last time that happened, I successfully repaired an old Bluetooth speaker that I abandoned for months because the charging port got damaged and the battery was also dead; it couldn't charge.
I rewired the speaker and connected it to an old power bank I wasn't using, and it worked! Repairing broken things is always fun and I always get a rush of dopamine whenever I successfully repair something but sometimes it can backfire; I remember ruining my mom's favorite radio at one point. I opened it up and saw lots of wires, I became confused and didn't know what to do next. The summary of it is that I ended up making it worse than it was 😆.
Before I owned a phone, I used to be a bookworm; I read anything I lay my hands on, from novels down to a dictionary (no kidding, I once read an Oxford dictionary from the beginning to the end in just a month). Once I have repaired the broken electronics around me, I move on to reading, and the good thing is that we have lots of books in my house, although I have read almost all of them.
Just within a few hours of reading, I should be feeling sleepy and since I don't have much to do, I give in to the invitation of sleep and doze off. I hardly sleep during the daytime, mostly because my phone keeps me busy all the time. Once you take that away and give me a book to read, then it becomes easier to fall asleep.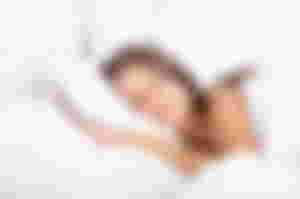 It should be evening by the time I wake up from sleep, that should be a good time to explore my neighborhood. I hardly go out of my house (I believe you already know why) but if I had no choice of using my phone or laptop, then I will certainly see a reason to go out and walk around. I just have to grab some money and buy myself some treats while I explore my neighborhood 😁
---
That's basically what I do when I don't have access to my gadgets but some other activities can come up, especially if my friends are around. It won't be a bad weekend and it's actually a good thing if you think about it, at least I'm taking a break from staring at screens all the time. So, what about you, how will you spend a weekend without your phone and other gadgets?
Thanks for reading 💖💖💖
Monday October 10, 2022