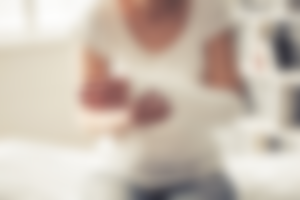 Been terribly busy lately hence the zeal to write an article here has been very low since I'm literally exhausted all day hence my typing fingers refuse to cooperate. To make matters worse, I hit my left elbow on the wooden dining chair about three nights ago. It's been a hell of pain ever since.
While I sat on the dining chair with PC on the table, I was doing some random typing when I decided to adjust my sitting position since I had been maintaining that posture for long and was no longer feeling comfortable. I raised myself slightly upwards in a bid to make myself comfortable when my hand suddenly went backwards and kaboom my elbow smashed against the the wooden head rest with full force.
The impact was so much that I could feel the pain in my head, my shoulder and down to my wrist and palm. As much as I wanted to scream I simply couldn't as it was past 11 pm and I didn't want to wake those that were already asleep. I simply held the pain within me and screamed into a piece of clothing. Within a few seconds my hands became numb from my elbow down to my palm and I couldn't feel anything anymore. It felt like my hand was no longer there. The impact must have struck a nerve.
My arm became numb and few seconds later I could feel a strange heat from my palm down to my fingers, almost like my hands were placed inside boiling water. I could literally feel the blood rushing in and out of my hands and it had a boiling effect which I had never felt before in my life. It was so weird and painful but I couldn't scream. I simply manned up and held the pain in. Within a few seconds it stopped and the pain began with full force.
The pain was so much that I had to move out of the dining room into the sitting room and began to roll on the couch. I normally would have rolled on the floor if it was rugged or tiled but it was a terrazzo floor hence it wouldn't be as convenient, I jumped unto the chair with pain all over me and began to roll on a spot while struggling with my elbow, The pain was so intense that I thought the arm was broken. It wasn't broken but swollen.
I have never felt that kind of pain in my life.
I still find it difficult to understand how my arm became numb for about two minutes and my palms became terribly hot that it began to burn almost like they were on fire. I almost lost my mind that night.
I was at the middle of typing something very important when it happened. After about few minutes of struggles, the pain reduced to a manageable extent and I carried myself back to the dining room. Unfortunately, the pain was so much that I could barely lift my arm. My fingers felt heavy as well. I tried lifting my phone with my left hand by my Samsung Galaxy A12 felt like I was lifting a rock. Oh my damaged arm, what have you done to deserve this.
In order to finish what I was typing that night, I had to use only one hand. You can already imagine how slow I was gonna be in that situation. Imagine having to type over 500 words with one hand. It's not so much and should be completed in a few minutes with two arms but with one, it took hours since I had never attempted anything like it before then. I had to type each letter one after the other and it felt like torture.
I stayed awake all night due to the pain and could barely find a comfortable position since the entire arm was in pain. I had to place a pillow below the arm at some point to ease the pain. It wasn't perfect but it helped to an extent.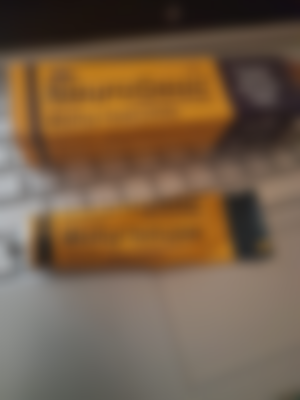 This has been my best friend ever since. The hand was massaged the following morning after which I had to use paracetamol to supress the pain. My left hand became literally useless as I couldn't even perform an activity as simple as typing. Moving my fingers gave me pain, holding my phone was even worse. At least my right hand still exists so I'm not completely useless. Lol.
Though I'm not completely okay, I feel better than yesterday hence typing this article came at ease since I could use both hands provided the laptop is on the same horizontal component as my left arm. Using the arm is no longer a problem as long as I'm simply flexing my fingers over the keyboard, but raising it makes it feel heavy, almost like an additional weight has been applied.
Guess what?- I hit the hand on the same chair again yesterday afternoon. Though not as intense but pain already exists in the arm hence the little impact was very significant as it literally added to the previous.
I keep telling myself I'm gonna be fine- positivity at its finest!

HI HI @TheRandomRewarder!
Don't forget to like, upvote and subscribe for more articles from me!
Sponsors of Kristofferquincy