I smell Christmas once more; the smell of the cool breeze and dry air indicative of harmattan's gradual arrival thus ushering in the much lived Christmas and it's Christmas spirit. We don't have snow here but harmattan is our special Christmas weather; i can imagine how cold the countryside gets extremely cold would be at the moment- that you'd have frostbite if you didn't gear up with gloves inclusive....
I so much envy the Filipinos; the Christmas spirit has been in the air since September and everyone has been writing about the preparations, decorations and fun fair that has been taking place ever since. I can already imagine how fun it's going to be over there; if only I had enough travel funds, I'd have lived I'd experience Christmas from the Philippine perspective.
I wouldn't like to talk about how envious I am of peeps like @Jinifer, @FarmGirl, @Pichi28, @Lucifer01 and so on...they're so lucky to be born in a country that still appreciates Christmas like in the days of old.
My country is quite the opposite; no decorations, no funfair, Christmas trees are no longer common, Christmas parties are no longer held as it's now meant for the rich who intend to class themselves in a bid to due to the economic sumnabolism, and malloclusion.
Irrespective of the death of christmas spirit in this part of the country for reasons unknown, I'd forever be a lover of Christmas and will make sure my friends and family enjoy it as it should be without holding back an ounce of fun...
I remember the days when we were kids; christmas was highly anticipated such that the the decorations and carols were already began from November, Carols were sung on TV, on the streets and in churches, even cooperate organisations organized chrostmas concerts in a bod to enjoy the Christmas spirit which was in the air; sales of Christmas toys were common during the days.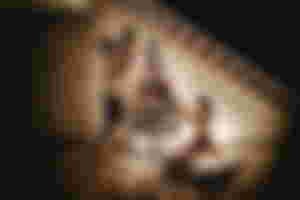 "Christmas spirit died a long time ago"
I remember my mom was a perfect cook; the fries and jollof rice was my definition of perfection, the fried chicken which we occasionally took when no one was looking (we didn't steal, we took). The catfish peppersoup was my favourite all thanks to mom; people often asked if she studied something catering related as there was hardly anything she couldn't make.... except liiapple flaboure pizza which no one in his or her right minds would request for (haha)..
We jumped from one house to the other as we knew we were gonna be getting christmas goodies from neighbors and visitors hence it was always fun. We sometimes travelled to my "grandparents" for the Christmas celebration and it was always super fun...
With time the excitement began to diminish and the usual funfair began to fade all thanks to the constantly diminishing economy which has made everyone super busy in a bid to make ends meet thus forgetting the true meaning of Christmas....
I guess life happened and we all had to grow up at some point, everyone being busy here and there made things pass much faster than we expected...plus the death of a parent can also ruin christmas forever. Christmas was destroyed for me since the year 2011 hash-tag Dad's death; we were all anticipating christmas as usual, there was nothing wrong and he simply said he needed rest, went to the hospital on a Wednesday and kaboom he didn't come back, died on the 10th of December, and Christmas was forever ruined for me.
Thinking about the death of Christmas constantly makes me sad; an inevitable sadness which cannot be ignored- perhaps it's time to move to a country where christmas is still appreciated; unfortunately my BCH holdings is quite small hence cannot handle such expenses.
In lieu of the death of the Christmas spirit and all things funfair; I decided to be my own Santa hence I ordered myself a new samsung device from Jumia which would be delivered to my door step latest by Monday the 6th; ordered a new laptop as well via my sister in the UK and the delivery would be getting to Nigeria in 7 working days......yippee!!!
"Santa Kristoffer" says merry Christmas
This christmas I'd be visiting @Olasquare, @George_Dee and perhaps @Princessbusayo with the hope of reviving the Christmas spirit once more......
Another random christmas song....
"You better watch out"
"You water not cry"
"You better not put I'm telling you why"
"Santa claus is coming to town"
Toddles!
Sponsors of Kristofferquincy