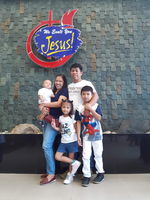 Date: November 12, 2021
Ever since I purchased Sun Cellular Post-Paid plan last 2008, my mobile phone is always free every after 2 and 1/2 years.
I always see to it that I am enjoying their loyalty program into which they are providing free handset every after contract renewal.
Not only that, when I joined my current company, I received support phone and hence I handed over the phone I've acquired from Sun Cellular' s loyalty program to my father.
But then due to lots of work-related applications installed in my support phone, it's performance is slowing down already. I cannot even open my messenger lately. It is also one of the reason why despite my interest to play earning games, I just can't because of my declining phone.
And since I don't used to buying my own/personal phone, I always look forward on Sun Cellular' s loyalty program to have my current phone replaced.
My sun post-paid is about to expire March next year (2022) and hence I inquired about my renewal because normally, 6 months prior the expiration of contract, customers are entitled to have the free handset already as part of their loyalty program.
However, to my dismay, their process is kind of in hang state (unstable state) at the moment due to the recent merging of Sun Cellular and Smart merging. I've actually written an article about it and my disappointments thru this. I am so disappointed during that time.
And since my phone's performance is slowly depreciating, I asked my husband if it's okay if I buy a new phone because I always struggle to use my current phone due to it's slowness and sometimes, it even hanged.
And I think my husband is in the mood earlier when I complained about my phone's performance, he immediately answered "go ahead!". But of course, we do not have money at hand to pay in cash for it so expectedly, I'll just be using my credit card and enroll for an installment plan (payable for 1 year max).
So he accompanied me to the mall earlier. We brought my youngest son (as always) but my husband and my son just stayed inside the car and patiently waited for me.
I first went to ASUS stall but unfortunately, they don't have stocks and all their available units are laptops, or netbooks only.
I passed by the huawei stall. I actually preferred huawei becuase it's quality is already tested however, the recent issued units of huawei do not have playstore or google hence I decided to look for more.
And so I bumped into Samsung store.
I roamed around and look on each of the unit's displayed in the store.
My prospect unit is:
Has RAM of 4G and above. Basically, my old phone's RAM is lower than 4G hence the slow performance even though there are only few applications installed and running.

Has internal memory of atleast 64G. My old phone's internal memory is 32G only hence I need to periodically delete videos, pictures, and screenshots or else it would end up always prompting me "device is full" notification.

Has a promising CPU. I am not expert on this one so I do normally just ask the personnel assisting me which is which. I mean which unit has a good cpu performance and do not cause overheated battery.

Within the alloted budget. My budget is at most 2,000 PHP per month so in other words, the unit price must be maximum of 24000 PHP.

Has a good quality camera. If you've bumped into kne of my noise.cash post, you might have noticed already that my picture quality is not that good. And hence this is one of the specs that I included in my list.

Charger port is for type C charger. I always struggle with my old phone when I am in a hurry and needed to charge it because it's port is designed for micro USB. You need to insert the cord according to the shape of its tip. Unlike the type C port, you can insert the cord however you wanted.
After same relevant discussion (more of question and answer) with one of the Samsung personnel who assisted me, I finally decided to get this Samsung A52s. It basically met all the criteria I have specified above.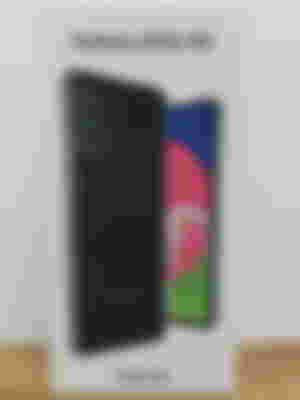 So I told them that I'll be using my credit card for my purchase and they happily told me that it's zero (0) percent interest. But then, only available for HSBC credit card is straight payment term hence I decided ti use my other credit card which is BPI.
The transaction is so fast actually. The Samsung personnel did some demo to test and verify that the device or unit is in perfect working condition.
And that's it! I went home with joy because finally, I will be able to enjoy using my phone already. I can install earning games that I want now!.
So far, after few hours of using my new phone, I did not experienced or noticed any problems yet. And byvthe way, nithing to worry about because it has one year warranty as well.
And oh! By the way , it has freebies as well. This 10,000 mAh powerbank worth of 1,400+PHP.
I am so happy when I learned about the freebies.
---
That's all for today. Many thanks for spending 5 minutes of your time in this page of mine! I'd be happy to exchange comments with you.