Chika Minute!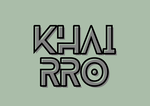 Last week I saw a post regarding the part two scholarship application program for college students on our city mayor's FB page. Sadly, I wasn't able to apply since I lately saw the post but I became one of their scholars last month of January. It just needs simple requirements like a certificate of enrollment, a photocopy of the latest school ID, and a letter of intent then voila! You are now automatically considered as a scholar. No examination and interview are needed as long as you passed the required documents and you are living within the city. The amount of cash assistance is not big compared to others but it is a great help for students like us, especially for those students who have a lot of payments to do.
So going back, since I wasn't able to pass the requirements, I am hundred percent sure that my name will not be included in the list once they release the result. But yesterday night around 9 pm as I was scrolling through my Facebook timeline, I came across their post regarding the list of names who can receive cash aid on March 18, 2022, which is the date today. At first, I thought not to check it since I didn't pass any requirements and I am automatically 'ligwak' but I have this feeling inside me and instinct to check if my name is still included, so I did.
Upon checking, I am shocked to see my name on the list 🤯 My mind cannot process and the first thing that came to my mind is that..."Is it a blessing from above? Is this a miracle? Is this a joke or a prank? Is this a coincidence?" But I can see my name so I know that it is true. I feel so glad, excited, and blessed that night to the point that I told my father about it. I said...
"Panis ka pa, kasama ako sa list ng makakatanggap ng cash aid kay mayor kahit wala akong pinasang requirements, Instant money pa!" with a matching joyous laugh 🤣
Who am I to complain that I am included in the list even though I didn't pass any requirements, right? But as I celebrate, the post that contains the list of passers has been deleted around 10 pm. They said that they will update the list of names since there are a lot of people who are complaining that their names weren't found on the list even though they follow the instructions.
Earlier this morning, they posted the updated list of names, and upon checking again I didn't find my name na on the list 🤣 which made me a little bit sad but I understand. This incident leads me to a realization and suspicion that...
They are not properly evaluating and checking the documents passed to them. —They released the wrong list of passers which make people question the results. We all know that requirements are needed for a reason and that is the thing they failed to do so.
I am both happy and sad at the same time. Happy because the students who followed the instructions are now included in the list and sad naman because I will not be able to receive easy money 😭 AHAHAHA. But all in all, I am contented that the fairness of the results still prevails. I just hope that this won't happen again in the future.
---
Hello, beautiful and handsome readers out there! Thank you for lending your precious time to read this article, I appreciate it a lot. But I will more appreciate it if you will leave a like, leave a comment, or consider subscribing to my channel.
I hope that you are doing well, thank you again for reading. Till next time! 🥰