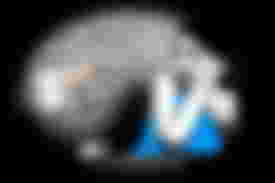 Phobia is synonymous with fear, but an intense fear. People with phobia experience intense fear about a situation or an object. Phobia are not regular fear coz they deal with significant distress. These people avoid phobic objects or situations and sometimes endure it with the fear.
Phobia of Socialising; these are the most common types of fear, because some people can fear being judged so much that they do their best to avoid specific or certain situations, like eating in front of others, people staring at them etc. Up to 3 in 30 people have this social phobia. If you don't fancy or have this abnormal feelings towards social gathering, this applies to you.
Fear of Open Spaces (Agoraphobia); this is a serious anxiety disorder than can trap you in your homes or makes living normal life next to impossible. Normally there might be fear of Open places like in the public, but in the case of Agoraphobia, it a much more of complex fear. People like this avoid avoid open spaces like events.
Fear of Heights (Acrophobia); majority of people are caught pants down with this, me included. Imagine going up high on a hills, roof top, that electricity pole, skydyving, mounting mast, even flying on an aircraft. Some African mothers would not even dare this with you, to them whenever car can't reach, they are not going.
Fear of flying (Pteromerhanophobia); with the all news surrounding air disasters, so it's quite understood for people to be fear of flying, especially the airplane crash. The high it goes and the problems associated with it are some times gory. It's funny some prefer dying a natural death than being tore apart by plane crash.
Fear of Enclosed places (Claustrophobia); so many times people with this fear are say they feel like walls are closing on them, even some times the fear of flying is close to Claustrophobia because of how enclosed it is.
Fear of Insects (Enthomophobia); they might be small, some crawls while some bites, so it's quite understood. That's why you see many people do not like spiders and insects. But we can't do without them coz they matter and part of our food chain.
Fear of Snakes ( Ophidiophobia); you do not like snakes, trust me you are not alone, I'm with you! The fear of long crawling thing and venomous is synonymous with many. But really great thing about them is that if you do not disturb them, they may not strike you.
Fear of Dogs (Cynophobia); this is actually a common phobia, especially to children,sales agents infact some adults are caught too. Dogs have the sense of knowing people's fear, thus may want to brag to scare away. This can be one of the most difficult fear to conquer. I sometimes fear dog too lol.
Fear of Storms (Astraphobia); actually that booming and grudging sound of a storm can send fear to your spine. The waves might be huge and sometimes less huge, but the harm it causes is the reason why most people have an iota of fear for it.
Fear of Needles (TrypanoPhobia); The fear of having that sharp objects Pierce through your skin is sometimes second to none with such imaginary. But sometimes they are worth the pain, either they use it in delivering vaccines, blood transfusion, sometimes used to create or draw tattoos.
Other forms of phobias are;
Autophobia; fear of being alone
Hemophobia; fear of blood
Hydrophobia; fear of water
Zoophobia; fear of animals. Etc.